---
Today's Joint Use Takes a Village: Teaming Up to Dig Through a Backlog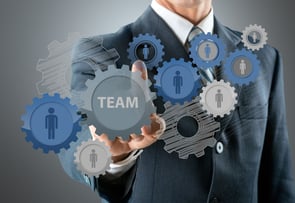 Joint use issues have made the news lately as incumbent carriers, pole owners, and the "new kids on the block" butt heads. Recent entrants into the market such as Google Fiber are pushing for "One Touch Make Ready" polices. Their argument stems from the delays that occur between the application for attachment permits and their approval (or denial). While many factors influence the time required to process attachment applications, the relatively recent explosion in new attachers—naturally followed by an explosion in attacher requests—has led to backlogs and resource contention for many field asset owners.

In an earlier age, joint use management required fewer resources, especially for smaller company. When a telecommunications or cable company came along and needed access to a pole, pole owners had to perform the detailed but relatively straightforward process of assessing the request, taking a field survey, conducting an inspection, and approving or denying the request while coordinating any necessary make ready-work.
However, the current state of the industry is leaving many pole owners grappling with overwhelming piles of attach requests. When a backlog forms in one area of joint use, there is usually a domino effect that impacts every other aspect of joint use asset management—from pole transfers to attachment permitting and unremedied violations.
Joint Use: A Secondary Business Function
It makes sense that joint use asset management functions are not at the top of the priority list for field asset owners. These entities, which are generally electric utilities or telecoms, must focus on their core business function: delivering reliable, quality service to their own customers. However, as joint use backlogs continue to build and the small (even one-person) departments tasked with asset management fall further and further behind, the negative impacts of these backlogs will be felt by all parties involved.
The Risks of Backlogged Joint Use Work
Multiple types of backlogged work requests may pile up when internal staff lacks either the time or the personnel to perform the current joint use management workload. The impacts of these backlogs can be seen in:
Halting new revenue-generating buildouts until overdue work is resolved
Inaccurate asset data records
Unpermitted attachers leading to revenue loss and increased liability
Fines and penalties
Hazardous conditions
Unsightly neighborhoods due to double poles
An overall lack of accurate data can cause repetitive actions, delays, missed revenue, and inefficiency across the board.
Today's Joint Use Village: Managed Services
Digging out of a joint use backlog is not typically a long-term project that requires hiring a new staff person or an entire team. Backlogged work typically consists of short-term issues, such as overdue pole transfers or NESC violation remediation. As asset management needs increase and decrease, it can be difficult for asset owners—especially smaller joint use departments—to internally manage the ever-fluctuating needs.
One solution is to partner with a third party managed services provider with expertise in joint use asset management that can scale up or down as needed. With this kind of resource available, asset owners can quickly clear backlogs (or prevent them from forming in the first place), put efficient work processes into place, control operating costs and support positive relationships between joint use entities.
In today's market, it truly does take a village to properly manage joint use assets in the field.
Find out more about how a managed services provider can help your business with joint use backlogs by downloading our free eBook, "The Benefits of Joint Use Managed Services."