---
Navigating the Field Asset Management Cycle: Need Better Data?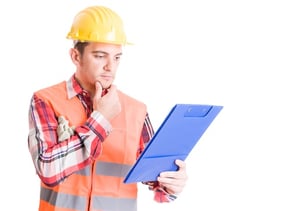 Effective field asset management is not a straight line from installation to decommission; it should be viewed as a continuous loop, a cycle of data acquisition, interpretation, and renewal for all your field assets. The question is: Where are you in the cycle?
Proper field asset management requires quality data. In your business, knowing is half the battle. Before effective upgrade, expansion, or maintenance of your assets and offerings can commence, and even in the midst of everyday operations, your company needs reliable information to keep information flowing and your clients' services humming along.
You may need to update asset records if you find yourself asking any of the following questions:
How safe is my network? — Every base of field assets have hidden safety risks, such as rotted poles, double wood and overloaded poles. Get the help of a field asset management expert to expose these unknown dangers and provide the clarity you need to protect your team and community from harm and your company from expensive litigation.


What is the condition of my assets? — Reliability comes in many forms: service reliability, safety reliability and financial reliability. The bottom line is that your network is only as reliable as its weakest link. An effective field asset management partner helps you capture, analyze and act on the data that drives your assets' performance, as well as, give you the power to proactively control your maintenance and upgrade plan, rather than reacting to issues as they arise.


What third-party attachments are in the field? — Urgency to expand reach and complex networks create an environment perfect for undocumented or unpermitted attachers—and significant loss of rental revenue. A good partner will help you take control of your plant assets.


Who is impacting the safety and reliability of my assets? — Before your company can grow, upgrade, or even maintain current assets, you must have access to accurate equipment records. An infrastructure asset management expert works with you to develop an inventory plan that will provide an accurate and scalable system of data collection designed to help you determine what you have and what state it is in.
Obtaining Accurate Field Data

Field asset management for joint use or company-owned assets is a complex system of interacting equipment. Having easy access to up-to-date asset data records, whether you are scheduling repairs or planning a new build out, helps to ensure the reliability of your network.

An expert partner can help you with tasks such as:
Knowing definitively what assets are in the field (the equipment attached, asset condition, and what needs repair)
Knowing who your attachers are and the status of attached equipment
Using asset data to proactively plan maintenance and upgrades
Closing the Loop

To maintain good data on your field assets, you must start by collecting accurate data, but the work does not stop there. To make that data usable, you must not stop at simply gathering it—you need the ability to gain insight from it. To make your newly acquired information useful over the long term, the data has to be updated as conditions change in the field. Processes must be in place to ensure that the information you have is the right information. The cycle is continuous.
You need a problem-solver, not just a data collector; a process creator, not just an inventory expert. You need a partner dedicated to helping you travel the field asset management cycle effectively, successfully, and with your goals in mind. A good infrastructure asset management partner will help your trip around the field asset management cycle go smoothly and help you gain clarity and take control of the assets that make your operations run.
Wondering if your joint use management software or service provider can help you successfully travel the joint use cycle? Check out our list of 10 must-haves before you settle on a solution.