---
How Increased Demand for Fiber Technology Will Change the  Industry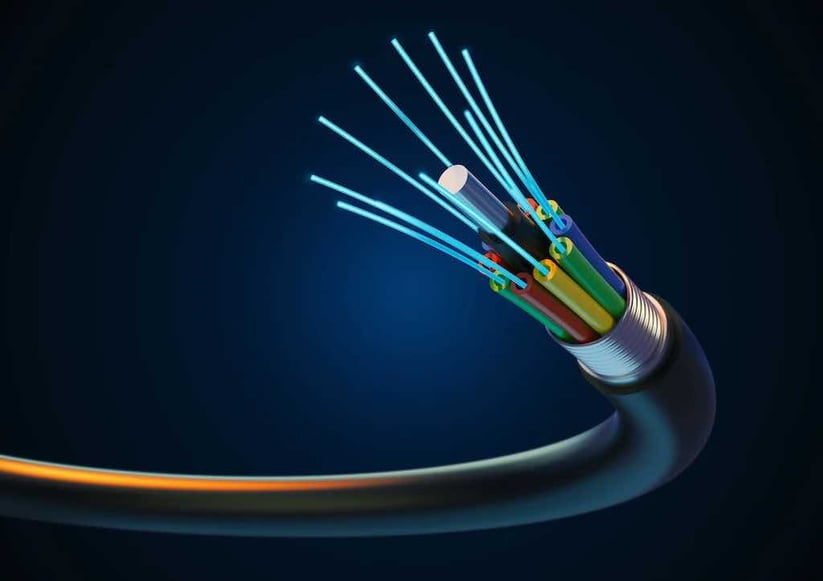 As communications and broadband technology evolved rapidly over the past two decades, optical fiber networks played a central role. Speed and reliability are the top values for consumers of today's technology — and fiber is built for speed and reliability. Fiber optic cable is flexible, durable, water-resistant, and ideal for carrying multiple signals over long distances without degrading.
As consumers, we will continue to expect better, faster service and will continue to embrace new technologies that will require more bandwidth. Picture a home in which multiple family members on individual devices are working at their jobs remotely, doing schoolwork, watching high-definition video, and playing sophisticated games, all at the same time — not at all an unusual situation during the past year or for the foreseeable future.
Before the first fiber-to-the-home (FTTH) connections around 2005, networks used fiber optic cables to carry signals over long distances but they relied on copper cables to handle the final leg of the journey, taking those signals into individual neighborhoods and to individual homes.
Since then, fiber to the X — which includes FTTH as well as fiber-to-the-node, fiber-to-the-neighborhood, fiber-to-the-curb, fiber-to-the-cabinet, and other degrees of extension — has become common, although still far from universal. Fiber to the X means extending fiber into the final mile before the signal reaches its destination, which is widely viewed as the best way to deliver high-bandwidth, low-latency service. For that reason, fiber is being deployed deeper and deeper into many networks.
Extensive fiber is especially important in enabling cutting-edge technologies such as the Internet of Things (IoT) and smart cities to develop and flourish, as well as supporting the increasingly heavy use of technology by the everyday consumer. While much of the appeal of the emerging 5G technology is marketed to wireless customers, fiber backhaul is an essential part of 5G infrastructure.
With all the factors driving expansion, Orion Market Reports projects a compound annual growth rate of 8 percent for the fiber to the X market from 2021 through 2027.

A Transformational Year
Before the COVID-19 pandemic, streaming video and gaming were two of the forces driving fiber deployment, and those demands have continued to grow. But the pandemic forced uses of technology such as remote work, distance learning, and telemedicine fully into the mainstream. Those trends aren't going to disappear. In fact, they will continue to grow.
According to a report from CommScope, global internet traffic doubles every two years. And that's not factoring in autonomous automobiles taking over our highways.
As innovation and social trends continue to bring additional uses of technology to the masses, the need for fiber will become increasingly evident, as outlined in a 2017 report by Deloitte. Many companies have already recognized that they must proactively prepare for the changes ahead by installing more fiber than is currently needed.
The amount of work that needs to be done is now exceeding the resources available to take it on. Communications and broadband companies, central to the fiber market, are facing competitive pressures to continue elevating their game to keep pace with society's expectations for faster, dependable service.
The booming demand for fiber is also bringing new players into the market. Utilities, especially electric cooperatives, are getting more involved in providing fiber to their customers. Larger utilities serving urban areas are laying fiber to boost revenue.
Meanwhile, new companies are emerging that focus solely on fiber or that provide support services for fiber deployment. Companies with unused capacity are making their fiber networks available to other providers in a typical joint use scenario. New alliances, including public-private partnerships, are forming to extend the benefits of fiber to more people in areas that are less densely populated.

Challenges of Deployment
For all the opportunities that are available, companies face obstacles to deploying fiber at a speed that keeps pace with demand.
Businesses can save time and money by creating efficiencies through automation in the processes used to capture and manage the data needed to plan, coordinate, and execute fiber deployment. For a small or new company, that is the place where a near-impossible job can finally become manageable. Such efficiencies are beneficial for any company, large or small, to take full advantage of the opportunities presented by the expansion of fiber networks.
Fortunately, advanced software solutions now enable companies to handle large volumes of data, manage complex interactions with other entities, and automate their workflow processes just when they need it most. The right platform will streamline business processes to produce efficiencies in each stage of deployment — project planning, data capture, design and engineering, permit applications, buildout, post-construction, and billing.
Software solutions like Alden One®, Alden Systems' platform for joint use management, offer clarity and control over assets and associated activities, which frees up a company's experts to focus their attention where it's needed most — on performing expert tasks.
Fiber deployment today often involves a growing number of partners interacting under time pressures — infrastructure owners and their attaching partners, service providers and regulators, and public and private entities. A system that keeps the process moving, documents historical records, makes communication easy, and keeps everybody on the same page while keeping internal and external conflicts to a minimum is a great help to the business. Working together is better for everybody — especially the communities these businesses serve.
Make fiber deployment more efficient using Alden One. Book a meeting here to find out how.