---
Alden & Leica Geosystems Join Forces to Simplify Utility Data Capture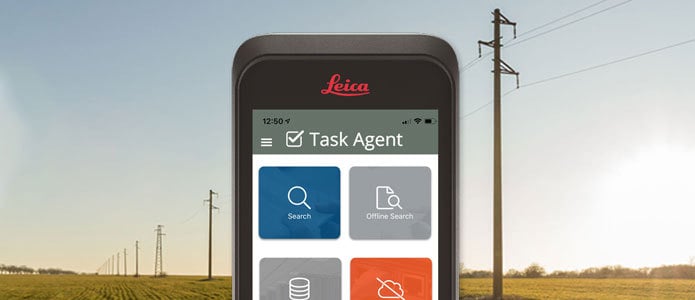 Let's start with a common scenario: A communications company files a permitting application with an electric utility to attach equipment to a few of the owner's poles.
The utility is under a federally mandated deadline to respond. The company needs accurate, up-to-date measurements on each asset before determining the proposed equipment's impact to safety and reliability of the plant. The utility sends a technician into the field to verify the information for equipment already attached in the communications space of each pole. This typical method is time-intensive and will require a repeat trip to the field if any necessary data point is missed.
With the Alden – Leica Geosystems solution, collecting field data is as simple as taking a picture. Any objects in the field of view can be measured… in 3 dimensions!
This development comes at a perfect time. The national rollout of 5G technology is multiplying the number of joint use applications rapidly. Fast, reliable 5G service depends on a small cell network that requires large numbers of attachments to utility and street light poles. An FCC order that took effect last year mandates small cell applications be processed quickly and consistently. Up-to-date, reliable data is essential, and it must be gathered, organized, and communicated with speed and efficiency.
How It Works
Leica Geosystem's BLK3D handheld imager is about the size of a smartphone and as easy to use. Anyone who can take a picture with a smartphone can capture complete field data using this device. Unlike a smartphone camera, the image produced by BLK3D's calibrated stereo cameras captures everything within the field of vision in extremely precise, measurable detail. The resulting 2D image allows measurement in 3D.
Alden's Task Agent™ software runs on the BLK3D, allowing additional data to be associated with the images and uploaded to the Alden One® platform to update asset records or work activities. Through real-time computing, the combination puts accurate field data instantly at the fingertips of both the field tech and the project management team back at the office, including pole height, class, midspan height, attachment heights, and much more.

The Alden Task Agent™ app + Leica BLK3D solution will result in significant cost savings by reducing training time, as well as time in the field, by decreasing the need for multiple field visits. Task Agent™ runs on Android and Apple iOS, can be used online or off, and is available in the app store.
The BLK3D's engineering-grade measurements and Alden's Task Agent™ app allows users to create a digital twin (or 3D model). The data is available for multiple, repeated uses, by internal departments and external teams, going far beyond the original purposes of the capture, also amplifying the cost savings.
All the information gathered flows into Alden One®, Alden's centralized joint use asset management platform, which optimizes workflow management throughout the process and simplifies data sharing. Each step in the deployment process – application, data collection, review, approval, billing, construction, and inspection – is easy to track, coordinate, and act on.

Working Together
Both Alden and Leica bring longtime leadership in their respective fields to the benefit of the industry.
Alden One® is a trusted asset management platform for 490 companies in 39 states and is the state's system of choice in Utah and Connecticut. Alden One® manages over 24 million assets and 7,900 joint use contracts and has been cited by the FCC as a joint use solution.
Leica Geosystems, a Hexagon company, is a longtime supplier of sensors and services to geospatial-dependent industries such as construction, surveying, infrastructure, mapping, and mining. It is heavily invested in the future of autonomous technology.
As Alden's CEO, John Sciarabba, said, "the Alden-Leica Geosystems data collection solution is the first step in proactively managing assets and it allows for multiple uses of the data throughout the asset's life cycle."
Michael Liberati, Leica's BLK3D business development manager for the U.S. and Canada, said the combination of BLK3D and Alden's Task Agent™ app is "the ideal solution for efficient field data collection."
"Working with a solutions provider like Alden Systems exemplifies our commitment to work with industry leaders to bring our cutting-edge technology to the service providers that build and maintain our critical infrastructure," Liberati said.
The companies' cooperation on this project exemplifies Alden's longtime belief that we work better when we work together. If you'd like to learn more about this exciting, affordable technology, click here to contact a product specialist.