---
Using a Joint Use Platform (Part 2): Integrate with Enterprise Systems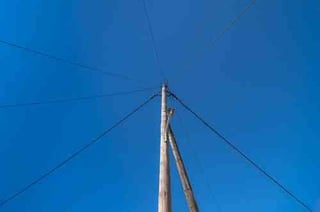 Modern and Innovative: Asset Management in One Centralized System
In an ideal world, every company involved in the joint sharing of field assets would be able to have a secure, expansive system that integrates all relevant data into one place. What if that same system provided the functions and tasks needed by every department and every job related to that field asset?
Sounds great, right? We believe so. If you think so too, we would love the opportunity to talk about your specific needs. In a nutshell, we are excited.
In today's world, we all typically rely on disparate systems to manage our work. From accounting and financial systems, to project management tools, mapping software, asset management and so on, companies and employees use a wide-range of software tools to conduct everyday business.
When a new system is considered, such as the central system mentioned above, it is important to understand and measure many things, including:
obstacles this kind of system would resolve
if it is the best available solution for your specific business needs
if it will integrate with other critical enterprise systems
if the combined results will be greater than the individual tools
how the system will live in your company's IT ecosystem
what demands, if any, will be placed on your IT team during initial implementation and system upgrades
One of the key benefits of a centralized platform is that it would seamlessly integrate with your other critical asset management systems such as: GIS mapping systems, work management systems, accounting systems, tax systems, and data collection systems.

Once integrated, a central hub of data is born! Within the hub, individuals or companies would share information while systematically updating internal systems. A centralized platform could create, administer, read, update, or delete one asset (or in bulk.) This new type of system would focus on multiple assets: linear, point, intangible, and geographic. The system could be used by all electric power companies, communications providers and more.
A one-stop-shop, if you will, this management system can track owner and attacher communications, automate workflows for company-specific processes, lower your operating costs, and reduce administrative stress. You would have the visibility of projects status in real-time, and have the ability to view a complete history of past agreements, contracts, negotiations, notes, site photos and more.
We believe in next-generation asset management software for electric utilities, communications, and broadband providers that is straightforward, action-oriented, modern, technologically-friendly, and affordable. Hint: The future is now. We'd love to chat.