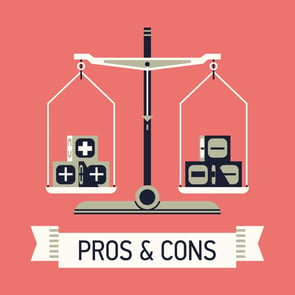 The FCC legislation that regulates utility poles has been in place for the past 20 years. Recent "One Touch Make Ready" municipal ordinances challenging this standing legislation are an attempt to update the current laws to ease the deployment of broadband fiber to local communities. This issue is pitting pole owners against fiber companies, but there are more than two sides to the issue.
Let's take a look at the players in "One Touch Make Ready" and explore each side's perspective.
Field Asset Owners
AT&T happens to be the primary pole owner in the current legal battlegrounds in Nashville and Louisville; however, this issue may expand to involve other pole owners as well.
The Pole Owners' Perspective: Current FCC regulations have been effective for the past 20 years in regulating the process of how to attach new wires to existing poles. Municipalities do not have the standing to overwrite existing federal law. The ordinances put in place to bypass FCC regulations regarding utility pole work are unconstitutional.
Concerns include:
Protection of the pole and existing attachers' wires, necessary to prevent outages and maintain consistent service
Quality of workmanship
Safety of workers and community regarding high voltage lines
Relationships with the unions that employ the pole and line workers
Inefficiency and costliness from dealing with different regulations in different cities
AT&T has filed lawsuits in federal court against the cities of Nashville and Louisville to stop new ordinances that are allowing Google Fiber and other providers to install their wires on poles owned by AT&T without following the procedures outlined by federal law.
Broadband Companies
Google Fiber is leading the campaign for "One Touch Make Ready" as it pushes ahead with plans to install gigabit broadband cable nationwide. The municipal ordinances that have been approved in Nashville and Louisville allow Google and other Internet Service Providers to bypass FCC regulations for attaching to existing utility poles.
The Broadband Companies' Perspective: Current make ready regulations create excessive delays in the attachment process and favor the pole owners, many of which are also working to deploy their own broadband service. There is a competitive inequality that is preventing the efficient delivery of broadband to communities.
Concerns include:
Long delays preventing broadband deployment to communities that want it
Business viability and growth hampered by inefficient regulations
Redundancy in sending multiple trucks and crews to job sites as different crews perform work for each joint use attacher
Limited distribution options since conditions such as deep limestone prevent underground deployment in many locations
Google Fiber is vocally defending municipal ordinances for "One Touch Make Ready." At this point, Google Fiber is targeting cities where the local government owns much of the telecom infrastructure, making Louisville and Nashville important test cases moving forward.
Municipalities and Customers
Cities like Louisville and Nashville support the deployment of the ultra-high-speed internet, as it will benefit local businesses and residents by making gigabit broadband available and encouraging greater competition to help drive down costs.
The City and Customer Perspectives: The lack of competition for high-speed Internet means real cost implications and risks for local businesses. Monopolies by single local providers often lead to higher costs for customers and leave local businesses without any redundancy or backup if the only local internet provider fails or is unavailable. Louisville and Nashville are just the first examples of cities trying to find a way to work with both the pole owners and broadband providers to support the needs of their community. "One Touch Make Ready" is the first public solution to this problem.
Concerns:
Minimal competition creating higher costs
No redundancy or backup for local businesses' internet needs
A competitive disadvantage due to a lack of access to high-speed broadband internet
Delays in broadband deployment potentially leading providers to skip over a municipality in favor of other more welcoming locations
Municipalities are taking a legal risk and spending taxpayer money to defend "One Touch Make Ready" ordinances. The impact of the court's findings may be wide reaching for cities like Nashville and Louisville as well as small-to-midsized businesses nationwide.
While the "One Touch Make Ready" movement certainly has many stakeholders—including taxpayers and pole and wire workers—the primary voices at the front lines of this issue are those of the pole owners, the broadband companies, and the cities and customers. There are no easy answers to this debate, and the responsibility for determining the best way to move forward ultimately rests with the courts.