---
Joint Use Management: What's your Process?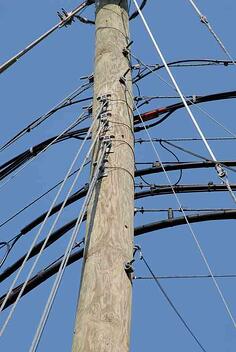 Pencil and paper? Excel spreadsheets? Straight from memory? How do you do joint use management?
What is your process for managing your joint use assets?
Do you have a documented process?
Whether you are responsible for 10 utility poles or 10,000, knowing where each piece of equipment is located, what attachments are present on your utility poles and what is going on with each and every one of your assets on any given day is vital to safety and the functionality of your equipment. The same applies to the equipment belonging to entities that pay to attach to your structures, such as CATV. Leaving joint use management up to chance is tempting fate and not a best business practice.
Pencil and Paper
You have a plan, and an eraser. What more do you need?
The truth is, a lot. Infrastructure and population have grown at a record pace over the past few decades, making it difficult for utilities and telecoms to keep pace with pole and cell site inspections and attacher management. Simply, the volume of requests, the potential for error and the need to share information easily and quickly with your team members and partner companies makes accessible, always-updated information in an intuitive, readable format coupled with a 21st century, seamless communication system necessary.
Office® to the Rescue
Your database rocks, 1990s style.
Excel is a great spreadsheet program, but it is not ideally suited to joint use management. While having a database of utility poles, poles attachments and other vital information is at the core of what every utility needs, without cloud or online access to allow easy collaboration and update, multiple, confusing versions may become a problem. Electronic spreadsheets also do not provide added communication tools to help you stay in constant contact with your attachers, or automated workflows build specifically for joint use utility work that keep jobs on time and on track. In short, electronic spreadsheets can be a helpful tool, but are not meant to manage joint use for utilities and telecoms. Again, certainly not a best practice. True joint use management software makes your work life easier.
Entering the 21st Century
Joint use departments today are doing a lot more work with a lot less staff. This leaves non-joint use staff to pick up the slack, taking them away from their vital roles. Putting an updated, robust joint use management system in place can make all aspects of joint use management easier, more efficient, and beneficial to business. Cloud-based and proprietary systems exist, closing the gaps in inventory, communication and management of joint use assets, making it simple to manage all events relating to a utility pole, conduit and other shared assets.
So, how do you want to do joint use management? The choice—and the results—are yours to decide.