---
How Are Drones Used in LiDAR Data Collection?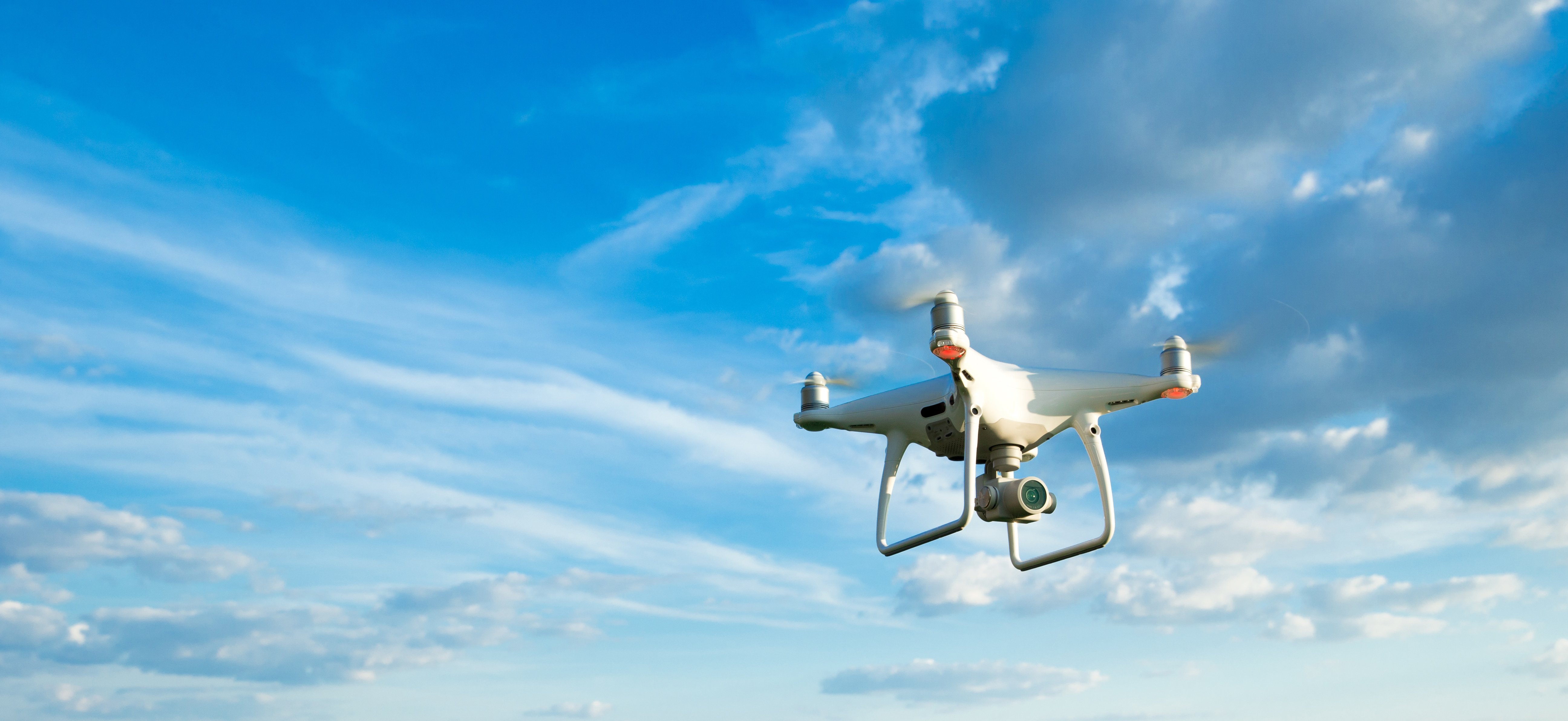 Every year, more utilities are recognizing the value of using LiDAR (Light Detection and Ranging) to collect asset data. This technology measures distances by emitting hundreds of thousands of light pulses per second. It can provide detailed information on utility poles, lines, third-party attachments to the poles, terrain, and any vegetation encroaching on the lines.
Back at the office, LiDAR data can be used to create point clouds or images of everything that was measured. The big advantage for utilities with hundreds of thousands of poles to survey is that LiDAR can cut the time it takes to collect data in half, compared with traditional measurement methods.
LiDAR is available in different forms. For some jobs, handheld or truck-mounted LiDAR may make the most sense. On bigger jobs, some utilities are finding drone-mounted LiDAR more and more attractive.
The Drone Era
The use of unmanned aircraft by companies as well as hobbyists has boomed since the beginning of the 21st century. A Business Insider analysis projected that commercial drone shipments will reach 805,000 in 2021, a CAGR (compound annual growth rate) of 51%. Companies offering professional drone services are building vast, versatile fleets of various-sized drones that can be used for many purposes.
Dave Cooper, a retired-military aviator and a member of the FAA's safety team (FAASTeam), owns the Huntsville, Alabama-based drone services company EQB View.
For now, the bulk of Cooper's business is shooting high-resolution aerial video, including film and television work. He has several LiDAR jobs each year and sees the number of those jobs growing significantly.
Oil and gas companies were some of the first utilities to use drones for inspection, Cooper says. In recent years, interest has grown among electric power providers as well. Drones are a good way to collect utility data, whether through video, LiDAR, or both, he says.
John McConnell, Alden's in-house LiDAR expert, agrees. "With the drone, there is a tremendous opportunity to capture a vantage point of information that historically the utilities have not been able to capture," he says.
LiDAR Mapping Drone Advantages
As mentioned, perhaps the greatest benefit of LiDAR data collection is speed. Mounting LiDAR on a drone can make it even faster. This is a significant advantage at a time when utilities are facing a huge increase in pole attachment requests from service providers deploying small cell equipment to build 5G networks.
Continuing improvements in technology also are boosting the appeal of both drones and LiDAR. The accuracy and detail of LiDAR mapping, especially when combined with high-resolution digital photography, produces a wealth of data that can be used for multiple purposes.
To meet federal regulations for flying along utility lines, the drone operator is required to keep the drone in sight at all times, which can mean a lot of starting and stopping in challenging terrain. With careful planning, multiple observers may be strategically placed to lengthen flight time. Where the terrain is less challenging, an operator on a moving truck may be able to keep the drone in flight longer.
Considerations for Utilities
A big decision for utilities looking at using drones for mapping and inspection is whether to build their own fleets or outsource drone services. Decisions are often based on two factors:
Cost -

How much are the drones likely to be used, and for what purposes?

Expertise -

Commercial drones are highly regulated for safety, and proper operation requires significant knowledge and skill. Companies will weigh whether to invest in developing those skills in-house or rely on outside expertise.
LiDAR Drone Cost: The Next Five Years
The biggest obstacle to more widespread use has been cost. Still, more industries are using LiDAR all the time, he says. Prices have dropped already, and Cooper foresees "a huge change in the pricing" in the next few years.
"It is absolutely a game-changer," Cooper says. "I believe LiDAR for utility companies, or service companies for them, will be as common as the truck is now. I think that's how far it will go here in a couple of years. You can't have a utility company without a utility truck."
Getting It Right
A LiDAR mapping drone is a marriage of two impressive technologies. Together, they offer a fast, accurate, and less cumbersome method of data collection. For today's utility, they make a big job smaller.
As always, proper planning and setup are crucial for a big data-collection project. Alden can manage the process from start to finish, bringing in high-quality partners who make sure the job is done right. We can tailor the project to suit a utility's needs, whether that means relying on traditional data collection or LiDAR mapping in one or several of its forms.
Once the data is collected, the ideal data management platform for joint use is Alden One®. The platform streamlines organization, coordination, and communication, both within the client company and with joint use partners such as attachers and contractors. It automates business processes like permitting, inspections, contract management, and billing. We back it all up with a supportive team of trainers and consultants.
At Alden, we believe we all work better when we work together. If you're interested in learning more click here to contact a product specialist.
Tags: