---
Telecom Asset Management: Requirements for CO Inventory Software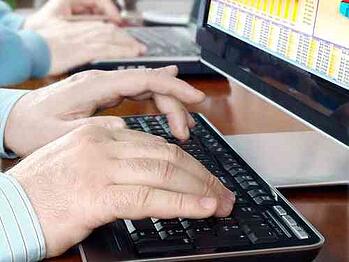 The key to efficiently managing your telecommunications company assets and inventory is comprehensive, up-to-date data. Knowledge is power: The more information you have readily accessible, the better you are able to keep track of your assets, and the better decisions you will ultimately be able to make. The best way to keep your data organized and easily accessible is with a comprehensive Central Office and Remote Terminal (RT) Inventory software platform.
Features of Central Office and Remote Terminal Inventory Software
Implementing a software system for data tracking and inventory provides your telecommunication company with a number of different features and benefits.First, it makes data easy to catalog and access by implementing the serialization of each asset. If your assets are tagged with a barcode, either 1D (lined barcodes) or 2D (patterned barcodes used with mobile devices), they can easily be scanned and entered automatically into your asset database. If your line cards or other equipment are not labeled, they can be labeled during inventory and entered via scanning.
Serialization allows for the creation of an on-board equipment catalog with a simple, straightforward user interface. You can organize inventory data by hierarchy, designating each asset by CO bay, shelf, and slot. You can even use the data collection software to map out the bay visually and view the location of equipment in relation to it.
In addition, comprehensive search capabilities allow you to look up specific data, for both serialized and non-serialized assets.
Another feature of Central Office and RT Inventory software is the integration of legacy data. Your existing data may not be up to date, but staff members can correct it in the field and reconcile the data, making sure everything is current and accurate. You can also integrate a quality control log to keep track of damaged, faulty, or otherwise flawed inventory, and perform in-field quality checks for missing equipment.
With a comprehensive, easy to use Central Office and RT Inventory software platform, you can maximize the efficiency of your inventory and equipment audits. You can reconcile complex data and make it simple to access. It also makes it easier to take that raw data and turn it into actionable information in a variety of different contexts. This type of software minimizes back office work and eliminates needless re-visits.
The features offered by Central Office and RT Inventory software are important to evaluate carefully You'll want to find a software system with a wide variety of available features and options, like those specified above, to maximize efficiency.
The right inventory software system dramatically improves the way a company does business. It can streamline work processes, cut inventory costs, and ultimately help things run more smoothly and efficiently. And did you know this type of software is currently being used for cell site inventories, too?
So what's holding you back from implementing Central Office and RT Inventory software in your company? When you improve inventory efficiency with the right software, the possibilities are endless.