---
The Latest with One Touch Make Ready: Updates and Resources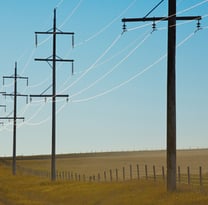 Several companies are re-evaluating their processes and molding their day-to-day to business to align with the new FCC order. If you haven't yet read the official document released by the FCC, you can find it here: https://www.fcc.gov/document/fcc-speeds-access-utility-poles-promote-broadband-5g-deployment-0


Updates with the FCC's Report and Order
Many of our clients are asking, "when does the order go into effect?" Up until now, it's been a bit of a blurry line.
Here's what we know:
The Third Report and Order, "Accelerating Wireline Broadband Deployment by Removing Barriers to Infrastructure Investment," was originally released on August 2, 2018. On that day, it was stated that the effective policy date would be either: 6 months after the release (which would have been February 3, 2019), or 30 days after the Office of Management and Budget's approval is published in the Federal Register. Due to the government shutdown in January, the Report and Order was not able to go into effect 6 months after the original release date. Thus, the Third Report and Order will take the latter tract, becoming effective 30 days after the OMB's approval. This has not yet occurred. Alden's Director of Product Management, Joel Busby, spoke with a member of the OMB staff and found that the status of the Report and Order is currently "open for comments." When the comments close, the Report and Order will go into effect 30 days after its published in the Federal Register. We expect that the ruling will be published in the Federal Register in March, meaning the policy would go into effect in April.
With that being said, April is not far away. Is your company ready for the upcoming changes? Do you need more information to prepare? We can help.

Resources to Guide Your Team Through the OTMR Transition
We've compiled three categories of resources below to help you get ready.


1. Listen to Webinars on OTMR
Alden recently hosted two webinars featuring One Touch Make Ready as its centerpiece topic. The first webinar, How to Get Compliant with OTMR, discusses the essentials, as it outlines basic principles behind the FCC's new policies. The webinar also covers a few pro tips on how to get your company set up for compliance before the deadline arrives. View it here: https://offers.aldensys.com/one-touch-make-ready-webinar

The second webinar in our series featured a panel of Alden expert's who answered professionals' questions about the new Report and Order. The real-life questions were applicable to pole owners, attachers, contractors, and other stakeholders. You can download it here: https://offers.aldensys.com/one-touch-make-ready-q-and-a-webinar
2. Read an OTMR Blog Series
Our second resource suggestion for getting started with OTMR is our blog series that discusses the new policy in full detail. We have yet to find another resource that explains OTMR as much as the blogs below. Browse through topics such as compliance, preparing your staff, internet regulation, and more.
Digging into the FCC's Third Report and Order & One Touch Make Ready
https://info.aldensys.com/joint-use/fcc-third-report-and-order

One Touch Make Ready Tip Sheet: 5 Ways to Get Compliant
https://info.aldensys.com/joint-use/one-touch-make-ready-tip-sheet-5-ways-to-get-fcc-compliant

FCC Compliance and One Touch Make Ready
Preparing Your Staff: One Touch Make Ready and Broadband Deployment https://info.aldensys.com/joint-use/preparing-your-staff-one-touch-make-ready-and-broadband-deployment
The Promises of One Touch Make Ready (OTMR)
Getting Started with OTMR: Make-Ready Work
3. Get on the Joint Use Platform – Alden One®
Our final suggestion is to get on the nation's joint use platform. Alden One®, a joint use platform that manages and centralizes asset data, is designed to help users transition to new processes and develop routines within those processes. The system offers a One Touch Make Ready workflow that uses smart technology to automate companies' processes. With the system, every new part of the Third Report and Order can be executed from one place, including: contractor selection, contractor authorization, self-help path selection, communication with other joint use parties, and provides a place to store updated points of contact. Unfortunately, many joint use professionals are still using multiple methods to manage their data—including obsolete spreadsheets or disparate systems.
With the joint use platform, asset data management is easy and streamlined. In fact, the FCC recommends Alden's joint use software in the official Report and Order Declaratory Ruling. In point 132, they recommend a web-based pole attachment management system. They name Alden's product specifically—calling it Notify™ (our product that has recently transitioned and been upgraded into Alden One®).

The goal of Alden One® is to streamline all joint use processes by making them quick, reliable, and predictable for our users.
At Alden, our team believes working together is the most fundamental avenue towards successful deployment. We are committed to leading the way with our nation's infrastructure. If you have questions about One Touch Make Ready, or need additional resources, please reach out to us. Our team is standing by to help. Click the link below to speak with one of our experts.