---
The Promises of One Touch Make Ready (OTMR)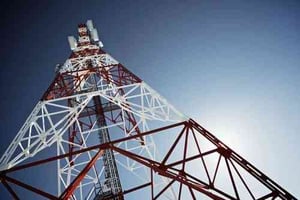 If you've been reading our latest blog series, you know that the FCC issued a Report and Order in August for the new policy One Touch Make Ready.
Similar to the "Dig Once" policy for overhead attachments, the OTMR order seeks to streamline make ready work by encouraging one trip to the pole.
The rules and regulations within the order give utilities, telecommunications, and broadband providers a mandatory outline by which to reduce deployment costs, use resources more efficiently, and help new market entrants.
The OTMR order applies to states regulated by the FCC. Companies involved with the new policy include municipalities, electric cooperatives, investor-owned utilities, telecommunications, cable, broadband providers and associated contractors. States that are self-regulated have been encouraged to establish similar operational guidelines.
What Does OTMR Promise?
One Touch Make Ready may seem confusing or overwhelming due to its massive changes in previously executed processes. But the order does hold several benefits for both pole owners and attaching companies. The primary promise of OTMR is to speed broadband deployment in preparation for 5G wireless and the advancement of IoT. The OTMR-Based Regime, however cumbersome it appears, it promotes all joint use parties working together for the benefit of these goals.
Here are a few promises made by the order that support fast, safe, and reliable deployment:
Common Sense
Although the new regulations will require a hefty transition for both asset owners and attachers, there's no denying the sensical approach OTMR brings to the joint use world. Requiring all companies to coordinate on the same processes will produce long-term benefits.
Also, asset owners have been previously responsible for the majority of make-ready work, especially in the realm of permitting. One purpose of OTMR is to allow owners to share their responsibility with the attaching companies. Since the attaching company is typically the party more interested in deploying service, it makes sense to give them a heavier hand in make-ready.


No More Stalling
Faster broadband deployment has been a request of many organizations, companies, consumers and the FCC for some time. With the new OTMR policy, swift deployment is no longer a pipe dream. OTMR requires timelines and deadlines (by all parties) for basically every part of the joint use process. Further, the order provides an opportunity to reduce pole attachment rental rates, which helps attaching companies to get to the poles faster and invite new players to the race.


A Well-Defined Process
Like most things in life, One Touch Make Ready is what we make of it. With the new timelines, reduced costs, and rules provided by the FCC, the policy offers a defined process for the joint use community to adhere by. If all companies are working on the same deadlines and timetables, while complying with OTMR-Based Regime, the process will begin to run itself.



Utilizing the OTMR Policy to its Full Potential
At Alden, the question we are hearing the most about OTMR is: "Where do I get started?" Companies can begin applying the OMTR-Based Regime by taking a few simple steps.
For asset owners, the first step is to develop a list of qualifications based on the OTMR guidelines for what "approved contractors" means to their company. The next step is building a list of approved engineering and construction contractors qualified to design on their utility systems.
For attachers, communication with asset owners is key, as each company may have specific requests that OTMR does not cover. However, we have compiled a list of characteristics that define a "qualified contractor," and you can read those in our last blog post.
Getting started may seem like an overwhelming challenge to confront, especially when dealing with all other business-as-usual tasks. Deployment and make ready must continue through the new policy transition.


Alden Will Walk with You
We believe that we all work better when we work together. The coordination and communication encouraged by One Touch Make Ready can support this vision when properly executed.
We understand that transition to OTMR will be tough at first as everyone gets up to speed with the new rules, so we have prepared several solutions and tools to help guide you through the process. We teamed up with McLean Engineering to show that we, too, are better when we work with our partners. Through our partnership with McLean, we've been able to pare down two key solutions to get you and your company through the transition.
1. Consulting
Alden and McLean's professional services provide utilities and attaching companies with the resources they need to comply with OTMR. Our goal in consulting is to identify a company's biggest challenges, then help them resolve those challenges.
Whether it's an isolated part of the process that needs help (such as permitting or billing) or the entire joint use process, we have solutions. Our professional services help companies reconcile and consolidate data to get started with OTMR—from points of contact and pole attachment agreements to GPS information. Our goal is to help people get started on the right foot and set them up to move forward.
2. OTMR Workflows
With McLean, we designed a One Touch Make Ready workflow inside our Alden One

®

joint use management platform to automate the process as well as facilitate coordination and communication between stakeholders. Additionally, Alden One

®

stores all asset data, from utility pole mapping coordinates, points of contact, and pole attachment agreements. The system can house a list of approved contractors and uses timers to guarantee compliance with FCC deadlines.
If your company is ready to begin the One Touch Make Ready transition, reach out to one of our specialists. We will help you become FCC compliant in the most painless way possible.
Alden thanks McLean Engineering for providing a selection of content used in this blog.