---
Integration & Inventory: Creating a Tightly Connected Asset Catalog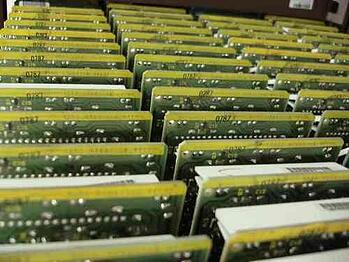 While a thorough, well-executed inventory is good for business in itself, using robust data collection software that is tightly integrated with your company's asset catalog has a number of benefits. Today, we will discuss six worth giving some thought.
Integration helps match equipment with your needs. Asset stock is a fluid thing: used, reserved as spares, decommissioned, broken, repaired and taken in and out of service regularly. Keeping track of the most vital assets—those needed for regular day-to-day operations—can be a complicated procedure, and things can be missed. Integration between a data collection tool and a company's corporate asset catalog ensures that all assets—in service and spare—are accounted for, up-to-date, and compliant with approved technology.
Integration takes mystery off the shelves. Every inventory turns up unexpected, unclassified assets. Integration allows for unknown items found during the inventory to be added into the asset catalog, and made useful or removed to make room for more important things.
Integration makes accounting for correct spare levels responsive. Having a well-calculated min/max level or spares repository is essential insurance against the unforeseen. Integration allows for a quick, onsite update of sparing levels based upon existing min-max levels resident in the catalog.
Integration increases accuracy. Robust inventory management software takes what can be a large, messy glut of information and makes it searchable and easy to access. With a repository this powerful at your fingertips, labeling assets onsite becomes less complicated and more accurate.
Integration aids identification. In inventories in the telecommunications industry, proper identification of different revisions of plug types is essential. This type of detail-oriented data entry is enhanced via on site integration with the catalog. Your industry likely has an asset type just as important. The advice still applies.
Integration makes the search for unlabeled assets easier. An integrated catalog and software solution offers a clear path to knowing exactly what your company has available for use—and pointing out what's on the shelves but perhaps not labeled. Searching in relation to unlabeled assets is made more efficient through this type of catalog integration.
As with all things regarding inventory, increasing efficiency is key. Integrating your company's complete asset catalog with a robust software solution is a great first step to gaining control of the many parts and pieces that are vital to making a business run smoothly day to day.