---
How Small Cell 5G is Affecting Municipalities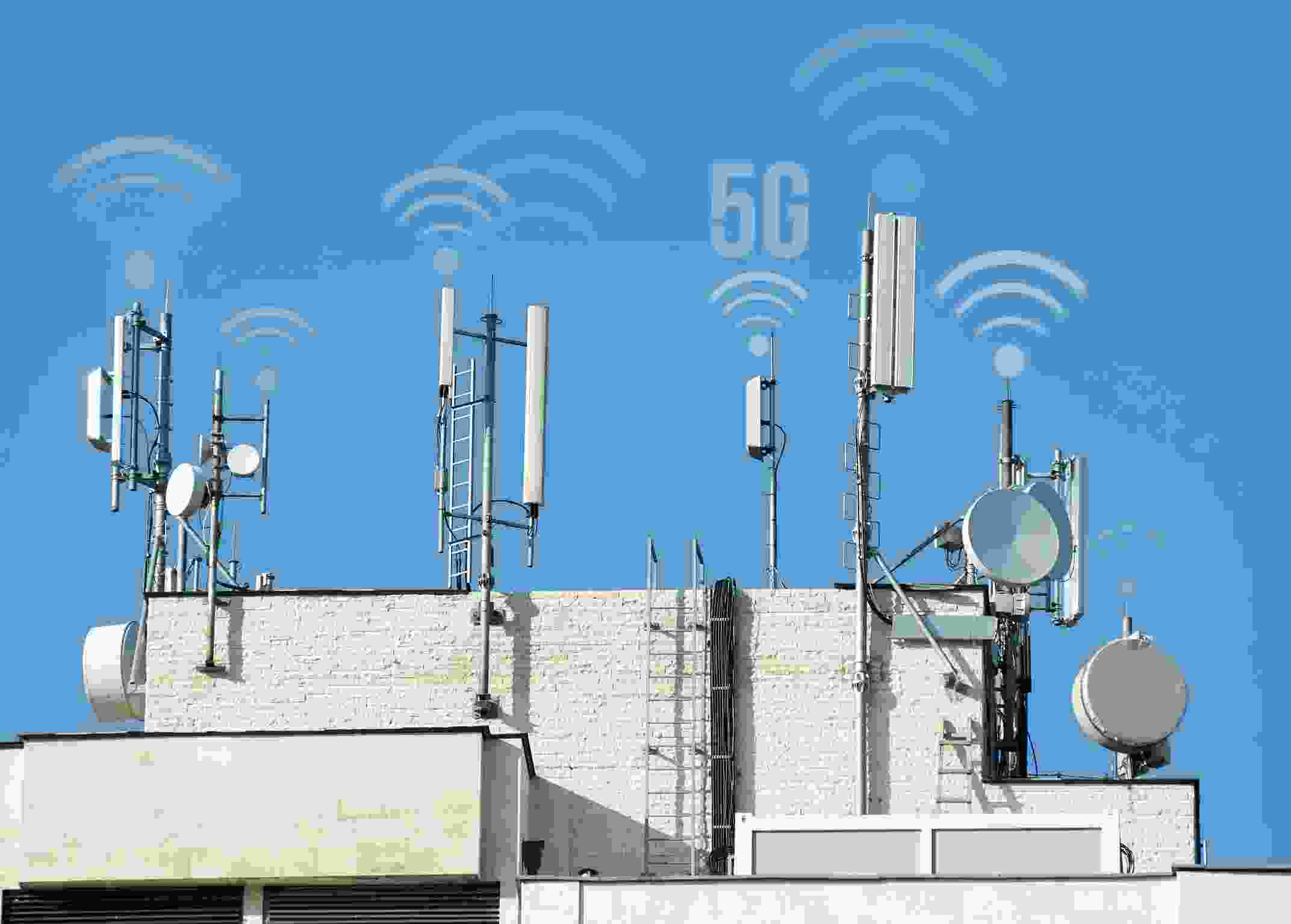 The spread of 5G wireless service across the country continues with great fanfare. Communications companies are trumpeting their versions of the high-speed technology, and smartphone makers are touting the 5G capabilities of their latest devices. Behind the scenes, however, robust 5G service nationwide depends partly on the deployment of hundreds of thousands of small cell units over the next few years.
5G requires a denser cellular network than previous generations of wireless service, and that means new towers to hold small cell equipment as well as many small cell attachments to existing utility and streetlight poles. According to CTIA's annual survey, as reported by Inside Towers, the U.S. wireless industry deployed 46,000 units in 2019, more than it deployed in the previous four years combined.
Despite this momentum, the rollout is not unfolding without struggle. In many cities, residents have pushed back against new equipment that they say will clutter the city right of way. Some municipal governments filed legal challenges against a 2018 FCC order designed to smooth the way for wide scale small cell 5G deployment.
Still, many cities are welcoming the new technology, accepting the costs, and working on ways to keep the extra equipment from being an eyesore.
The FCC and Municipalities
The FCC's Third Report and Order on small cell, issued in 2018 and effective in 2019, sought to impose uniform requirements on municipalities that previously had a wide range of approaches to small cell. The commission also intended to remove what it described as obstacles to timely deployment, including delays in ruling on applications, excessively high permit fees, and unreasonably burdensome restrictions.
After the order was issued, a group of cities including Portland, Oregon, challenged it in court, contending the order itself placed unreasonable burdens on municipalities. In August 2020, the Ninth Circuit Court of Appeals struck down a single provision of the extensive order and upheld the rest, including:
Approval deadlines
The order establishes a tighter timetable for cities to rule on small cell requests: essentially 60 days for an attachment request, and 90 days for a new free-standing structure.
Fee limits
A municipality's fees for processing a permit must not exceed its own costs, and those costs must be reasonable. The order includes examples of fee amounts the FCC considers reasonable.
Use of government property
A communications company cannot be banned from using public right of way or property such as streetlight poles for small cell deployment, although a city may deny specific requests for certain reasons, such as preventing traffic hazards.
An appeal of this decision to the Supreme Court remains possible. For a more detailed summary of the decision, see this post by Davis Wright Tremaine.
Aesthetics: A Key Concern
The appeals court struck down a portion of the FCC's order regarding the issue of aesthetic concerns. The FCC specified that while a municipality has the right to impose aesthetic restrictions on small cell, the restrictions must be objective, published in advance, and no more burdensome than those imposed on other types of infrastructure. The appeals court, however, ruled that aesthetic judgments can't be objective and that different technologies might justify different types of restrictions. The ruling gives municipalities more control over the appearance and form of small cell equipment.
Aesthetic considerations are the basis for many of the municipal disputes that continue to arise over 5G small cell deployment. While many city officials want 5G service for their residents, businesses, and public spaces, and have accepted that deployment is inevitable anyway, they want to make sure it's done in a way that doesn't make their city look ugly, especially in residential neighborhoods and historic districts. Residents in some cities continue to resist for aesthetic reasons. Cities wrestling with such issues in recent days include Indianapolis, Indiana, and Winter Park, Florida, as reported by USA Today and the Orlando Sentinel.
Finding a solution acceptable to all parties should be a common goal. Companies such as Raycap (as reported by American City and County) and Qube (as reported by Inside Towers) have seized the opportunity to offer products such as pole toppers, shrouds, and concealment materials that help make small cell equipment less likely to be noticed and perceived as clutter.

Recognizing the Benefits
While concerns and outright opposition to widespread small cell deployment remain, many municipal officials are seeing the benefits small cell 5G can bring to their communities.
As reported by the Essex News Daily, in October, the township of Irvington, New Jersey adopted a small-cell-friendly ordinance designed to establish reasonable regulations on communications infrastructure in the public right of way.
Council President Renee Burgess was quoted as saying she had been apprehensive at first, but had been won over and eagerly anticipated faster phone and internet speeds, as well as additional city revenues. "I look forward to this new venture in upgrading Irvington's technology, which, in turn, will give our residents another resource to tap into," Burgess told the News Daily. "The placement of small cell wireless facilities will possibly be implemented by the end of the year, into the new 2021 year."
For a broader example of cooperation for mutual benefit, in May, the Oregon League of Cities finished a 17-month collaboration with member cities and industry representatives to create a model ordinance and model design standards for small wireless facilities.
Along with faster internet service and boosted revenue, small cell 5G opens the door to more extensive benefits from the Internet of Things (IoT), including improvements to municipal functions such as traffic flow, parking, lighting, and public safety.
Working Together
Whatever the benefits, 5G small cell deployment is a big job for owners of municipal infrastructure as well as telecoms aiming for the timely deployment of hundreds of nodes across municipal landscapes. Values such as reliable and accessible information, common understanding, and clear communication are essential. Both the telecoms' and the property owners' interests must be addressed throughout the process.
The latest technological tools can make the job easier. For example, Leica Geosystems' BLK3D handheld imager is an ideal tool for gathering accurate data in the field, measuring everything captured in each photograph a field technician takes – poles, cables, attachments, and surroundings. With Alden Systems' Task Agent app installed on the device, the assignment is clearly and easily managed, the data is effortlessly transmitted to the back office, and a lot of time is saved.
Alden also has a great tool for managing and sharing the data, streamlining complicated jobs: Alden One, the nation's widely trusted, centralized joint use platform. The web-based system automates processes from beginning to end, simplifying communications, keeping everyone on the same page, making data easy to share, and facilitating collaboration and cooperation.
For more detailed information on these valuable tools, read this article from Leica Geosystems.
Learn how Alden can make life easier for everyone involved in the 5G small rollout by booking a meeting here.