---
How Could Economic Recovery Affect Your Business as Usual?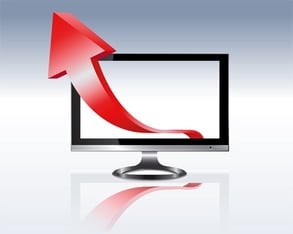 It has been a banner couple of years for the construction industry. According to the American Institute of Architects, nationally, housing starts passed a million units in 2014 – the first time they have been at that rate since before the bubble burst in 2008. Nonresidential construction had a solid year as well. The AIA also reports that spending on commercial and industrial activity grew more than 15 percent, office and hotel construction increased by 18 percent each, and retail grew by 12 percent.
This progress has been a boon to a number of industries, but what does it mean for joint use and field asset management? That business as usual is about to get a whole lot busier, if it hasn't already.
Demand for Service
Growth creates change, but in the world of joint use, construction growth means more buildings that need service and more residential neighborhoods with a thirst for new poles, lines and connections. During the construction slump of the late 2000s and early 2010s, utility pole owners may have experienced a lull in requests for attachments and new service. However, just as economic recovery has jumpstarted the construction industry, it is also likely to jumpstart service requests that impact your joint use activities.
Increased Adoption of New Technologies
Alongside a rise in construction starts, widespread demand for, and adoption of, new technologies such as fiber optic cable also has the potential to increase typical workload for utility pole owners. Google expanded rollout of its Google Fiber program significantly in 2015, starting work in 9 cities including Atlanta, Nashville and Salt Lake City, with 11 more on the table for expansion in 2016 and beyond. This trend toward cheap, fast internet service is being met on a large scale by other communications providers like AT&T and Comcast as well, the latter of whom pushed back rollout of its 2Gbps service to parts of Georgia, Florida, Tennessee, and California from June of this year to an undefined date in 2016. The lesson here: lots of new fiber is coming, and with it, lots of new demands for utility pole owners.
The Solution
Here's the solution: smart, proactive field asset management. Get control of business as usual tasks, get out from under already mounting backlogs and do it now. It's a new year, and there is no time like the present to put proactive processes in place to clear backlogs and systematize time-consuming business as usual tasks before a flood of new requests.
Conduct a thorough field assessment of all equipment and leverage data collected to streamline attacher communications and head off maintenance problems before they turn into service interruptions.


Consider hiring a TPA (Third Party Administrator) to supplement your joint use department, or contract a full-service provider to plug into your business as your joint use department.
Whatever you do, do not wait. The recovery is in full swing, and soon, the request load coming your way will be too.
Read how one utility put TPA services to work for them to eliminate backlogs and get proactive about joint use tasks in our downloadable case study: