---
The FCC Small Cell Order: Everything You Need to Know (Part 1)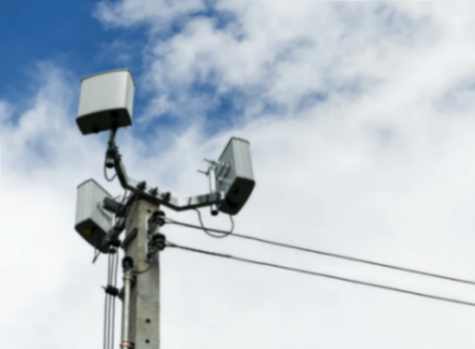 The race to roll out 5G wireless broadband service is under way in the United States.
In September 2018, the Federal Communications Commission (FCC) approved an order that sets requirements for joint use parties who work with the infrastructure necessary to prepare for 5G.
The FCC's Third Report and Order regarding small cell attachments took effect January 14, 2019. But do we really understand what the FCC is requiring? Let's look deeper into the official Declaratory Ruling of small wireless facility deployments.
The New Era of Technology
The fifth generation of wireless service is expected to usher in even bigger changes than previous generations. While 4G set off an explosion in mobile apps, 5G is expected to:
Provide much faster network speeds for broadband consumers
Employ life-saving automated car technology
Offer wider, deeper access to the Internet of Things (IoT), home automation, and telemedicine
According to the FCC, 5G has the power to "unleash a new wave of entrepreneurship, innovation, and economic opportunity for communities across the country," as stated in the official Report and Order. Even though the full 5G rollout will take place over the next several years, the rush is on to get wireless infrastructure in place.
Small Cell: The 5G Difference
Unlike previous generations of wireless broadband service that relied largely on 200-foot towers, the 5G rollout will be driven by widespread deployment of small cell equipment throughout the areas served. A small cell is an antenna unit (frequently no larger than a backpack) that serves a limited area with wireless service.
Next-gen wireless service demands greater density in wireless networks. Small cell is necessary for 5G—not just to fill gaps in coverage—but also to improve network speeds and services overall. The FCC says it will also enable wireless companies to offer new services. It estimates that more than 80% of new deployments in the future will be small wireless facilities.
Small cell equipment can be mounted on existing utility or street light poles, the sides or tops of buildings, or on new small poles or structures. A separate FCC Report and Order (established in the same manner of accelerating wireless broadband deployment by removing barriers to infrastructure investments), known as One Touch Make Ready, recently spelled out procedures, roles, and rights for the telecommunications and utility companies involved in all utility pole attachments for FCC-regulated states.
Like One Touch Make Ready, the September 2018 small cell order is designed to remove obstacles and speed the pace of small cell deployment in the same way. The difference in the two orders, is that OTMR focuses on all simple attachments in the communications space, while the small cell Order focuses singularly on small wireless attachments.
When deployment of small cell attachments began and accelerated, telecommunications companies voiced their concerns of slow deployment to the FCC. Their joint use counterparts were slow to move on the approval of attachments due to various restrictions and long approval times.
For example, one company protested that their local government took over two years to process a single application. Another company reported it took almost 20 meetings before it deemed an application complete. Some cities simply banned small cell structures on city rights of way (ROW) because there was not an official process to follow.
Taking Action: 3 Key Areas
With the rules outlined by the Third Report and Order regarding small cell attachments, local governments and counties now have a distinct standard to follow.
The FCC's Report and Order sets new rules on local governments and other joint use players in three main areas:
Fees: The order identifies what the FCC considers reasonable costs that can be imposed on attaching companies for small cell deployment.
Restrictions: The commission says it tried to rein in obstacles to deployment, while still allowing local governments to protect public safety and quality of life.
Time: The order establishes "shot clocks" that limit how much time a government can take to rule on small cell applications.
Setting the Bar
The FCC's big-picture goals are to provide a nationwide 5G wireless network that reaches all Americans in the worldwide race to deploy 5G.
Vigorous competition among wireless companies and fast-paced, uninhibited deployment of small cell attachments are necessary to achieve quick deployment. The FCC considers the objectives crucial enough to justify the new limits it placed on local governments. Implementing the new FCC small cell Report and Order is a big job for joint use players. Having a system in place that streamlines processes and ensures coordination among all parties is critical. Luckily, Alden has solutions that help with the heavy lifting.
The industry platform for joint use, Alden One®, is designed to help users stay organized in high-volume, fast-paced processes like small cell attachments. The platform offers a small cell workflow to automate joint use processes, and simplify communication with other joint use parties and important points of contact. Unfortunately, many industry professionals are still using multiple approaches to manage data—including spreadsheets or disparate systems. The goal of Alden One® is to centralize data and streamline all joint use processes by making them quick, reliable, and predictable for everyone. We work better when we work together.
At Alden, we believe working together is essential for prosperous small cell deployment. We are committed to leading the way with our nation's infrastructure. If you have questions about the Report and Order regarding small cell, please reach out to us. Our team is standing by to help. Click the link below to speak with one of our experts.
Read Part 2 of our small cell series, where we will dive into the specific requirements and procedures of the small cell Report and Order.