---
Cities get busy as citizens Demand Broadband; Cities Get Busy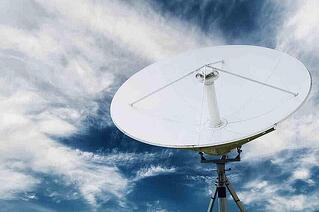 You could say it all started in Kansas City. In 2012, tech giant Google extended the high-speed broadband carrot to all residents of the mid-sized Kansas city, immediately sparking a race to become the second—and third and fourth—metro area to be hooked up to the super-fast data stream. Austin, Texas and Provo, Utah came next, 1000 more applied, and now 34 areas in 8 states are on the list for potential service.[1]
Not all will be chosen, and hundreds of metro areas are not even on the list for future expansion (yet). However, in our era of streaming, gaming and 24/7 media choices, residents everywhere continue to demand that better, faster, more reliable service come to their city, ASAP. Nothing drives the fervor like the fear of being left behind. "Google gives something credibility. I think all the cities that are not going to get Google investments are recognizing that they need to do something," says Christopher Mitchell, director of the Community Broadband Networks Initiative.
Broadband's Growth Boom
Why would offering ultra high-speed internet be important to a city? One word: growth. To remain competitive, attract residents and businesses, cities are beginning to realize that offering high download speeds is a very important selling point. "Having world-class bandwidth is maybe even more important than having an NFL football team," says Blair Levin, a former FCC official.[2] To understand more, all you have to do is look at the numbers.
According to a White House report on the growth of American broadband published in 2013, there are more than 500 million internet-connected devices now in American homes and businesses. Serving them, average delivered broadband speeds have doubled since 2009. The report also affirms that growth, job creation and increasing wages in the U.S. depend on the proliferation of wired and wireless internet speeds. And there is also another benefit: "The build-out of broadband infrastructure itself is a major driver of American investment and job creation, but even more significant are the ways that connectivity is transforming a range of industries, from education to entertainment to agriculture to travel."[3]
For the Have-Nots, What is the Plan?
The question then is, what are cities that are not on Google's short list doing to remain competitive and grab onto the growth and job creation boom that broadband promises for their zip codes? According to a recent article on the ARS Technica blog, those not under Google's wing are taking a number of steps to get the job done and the data flowing, many of which have direct impact on joint use:
Dig once initiatives require workers to install conduit for fiber cable any time crews are digging for electrical or sewer projects, saving money and speeding up the process of deployment.
Demanding more of providers – Some cities are asking for customer service improvements before okaying large mergers like the one between Time Warner and Comcast.
Changing the law – Some states have asked the FCC to change laws that prevent community-owned utilities to offer internet service to places that request it, potentially opening the broadband floodgates.
Prepping infrastructure – One of the items on Google's checklist directly impacts joint use. The company asks applying cities to "provide accurate information about local infrastructure like utility poles, conduit and existing water, gas and electricity lines so we will know where to efficiently place every foot of fiber." Are you ready for a full field audit?
Going public – Many places are also readying their infrastructure for fast, free public Wi-Fi, in addition to access to homes and businesses. The reason: helping those who cannot afford in-home service be able to reap the benefits of having always-on access.
The question to ask now is "are you ready" for the influx of requests, the new need for underground conduit, and even for the preparation for broadband? If not, it's time to get started.

---
Ready to Get Started? Alden Systems can help:
Joint use audit and inventory can help make certain every pole, plant and vault is accounted for, helping owners increase revenue, improve network reliability and simply be ready for the broadband revolution to come.
A robust joint use management system (Like Alden's Notify) streamlines communication, corrals paperwork and contracts, and can help pole owners speak more efficiently and effectively to the number of broadband players soon to be knocking on their doors, from city governments to telecoms to internet giants like Google.
Finally, TPA (Third-Party Joint Use Administration) can help pole owners and municipalities staff up and get a handle on increased workloads quickly and efficiently, helping everyone get the speed they need from their wireless and wired devices on a timetable built for growth.
[1] http://en.wikipedia.org/wiki/Google_Fiber#First_city_selection_process
[2] http://arstechnica.com/business/2014/10/fed-up-us-cities-try-to-build-better-broadband/1/
[3] http://www.whitehouse.gov/sites/default/files/broadband_report_final.pdf