---
Alden One® on the Job: Minnesota Power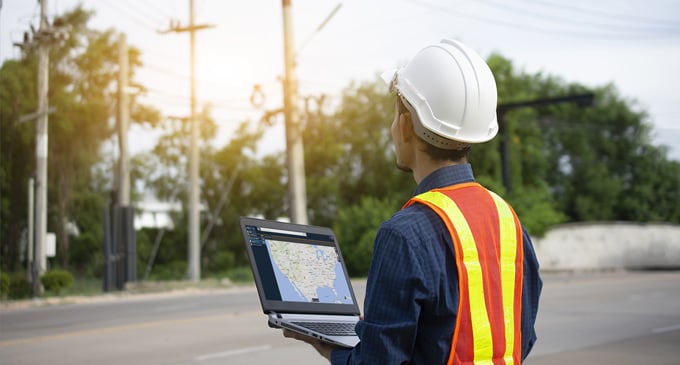 Minnesota Power is an investor-owned utility with roughly 145,000 customers, whose services cover roughly 26,000 square miles. For much of its history, the company tracked assets on paper and basic computer databases. When Minnesota Power began seeing a sharp increase in joint use attachment requests several years ago, company officials realized they needed a better way to stay up to date on the condition of their poles and joint use requests like attachments. Since then, the joint use landscape in the company's service area has been constantly evolving and growing, says Jodi Corrow, who managed the attachment process for the company's Distribution Assets group until her retirement.
Meeting Today's Industry Challenges
Among other goals, the company wanted to avoid code violations by attaching companies, prevent utility poles from becoming overloaded, process attachment applications quickly and efficiently, and communicate more effectively among its own departments. Ultimately, that meant trading the paper files for the best joint use management technology available.
Alden One®, the national leader in joint use management software, turned out to be the solution that best met Minnesota Power's needs for coordinated communications and data management.
Company officials were especially determined not to run afoul of FCC regulations despite the jump in attachment requests. Alden One® provided a powerful tool to get multiple departments working together within the agency's timetables and keep important details from falling through the cracks. The new system quickly reduced the time required to complete ongoing projects.
Minnesota Power suddenly had a deep set of data that could be used to create detailed reviews and reports on items such as assets, attachments, applications, and FCC compliance. Meanwhile, the improved accuracy of its attachment records boosted licensing revenue by almost 25%.
Alden One® is more than just software. It's an end-to-end platform that connects all the pieces – internally and externally. "One of the big advantages is just having Alden Systems as a resource," Corrow says. That included business support services and training for both Minnesota Power's in-house employees and attaching company personnel, helping to further streamline the joint use process."It's a good group of people," Corrow says.


Making the Switch
Find out how Minnesota Power made their transition. This case study walks you through their steps and outlines four ways they use the Alden One joint use platform to automate processes.

You'll learn how they are improving compliance, increasing accountability, harnessing the power of their data, and accessing other support resources.
If you need joint use help, book a meeting here. We can point you in the right direction.
Tags: