---
Alden Names Tom Brandewie Senior Director of Sales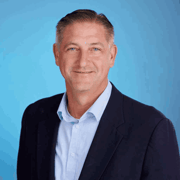 Alden Systems is pleased to introduce Tom Brandewie as our newly appointed Senior Director of Sales! In a recent interview, we asked Brandewie about the significance of this transition for both our organization and our valued clients.
Tell us about your new position. What will be your focus?
As Senior Director of Sales, my focus will be to expand Alden's presence in the small and medium business utility space, which includes electric cooperatives and municipalities.
What inspired you to pursue this new role?
Three things come to mind: the Alden brand, the company culture, and the opportunity to advance my career goals. In my previous job, I interacted with Alden —and even competed with them. I was always impressed with the people I met there, and I am excited to get started.
What skills and experiences do you bring to this position?
For more than 14 years, I have been in the electric utility market, holding a variety of roles in software implementation, support, marketing, and sales. This collective experience allows me to better understand the customer buying experience throughout the entire process.
What challenges do you anticipate in your new role, and how do you plan to address them?
The biggest challenge I see is getting Alden's message out to as many people and organizations as possible. Everyone in the industry is talking about fiber— not only about the new opportunity it brings but also the burdens on utility resources. I look forward to bringing Alden's message and the benefits of Alden One to the SMB market.
To learn more about Alden One, click here to schedule a meeting.