---
Above Ground Level Magazine Highlights Alden CEO John Sciarabba's Talk at the June AGL Summit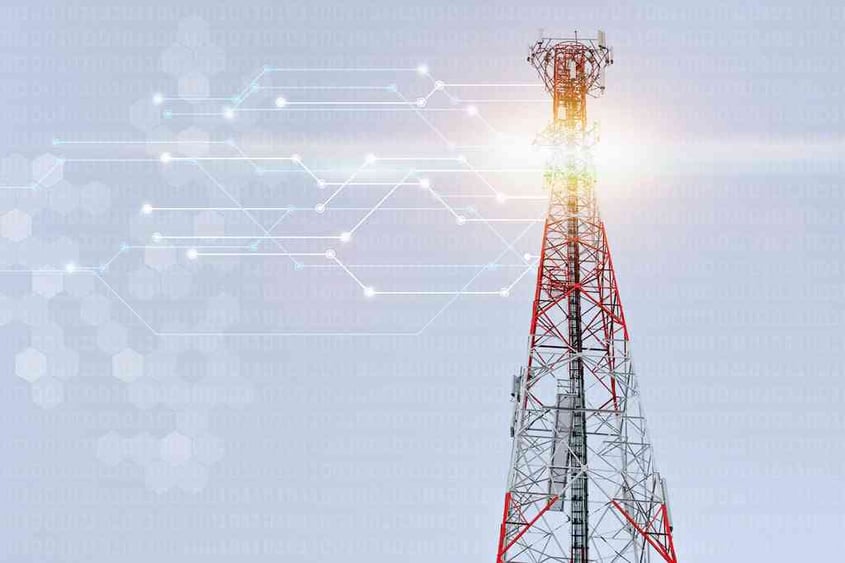 Learn Why Driving Operational Efficiencies Is Essential to Increasing ROI at the Tower
Alden Systems CEO John Sciarabba spoke during the Above Ground Level (AGL) Virtual Summit in June. He participated in the session, "Increasing ROI at the Tower," moderated by Spencer Kurn, an analyst who leads coverage of U.S. towers for New Street Research.
Professionals in wireless infrastructure gathered from across the country to understand how to improve processes and overcome obstacles that dampen profits. With multiple stakeholders involved at cell towers, staff are finding themselves collaborating more than ever. Whether you are a tower owner, a telecom leasing space, a company supplying power, or a service/equipment provider, the time you spend coordinating between internal departments or external stakeholders adds up. As the adage goes, time is money.
Simply put, there are only two levers to pull to accomplish the goal of increasing ROI at the tower. "You can generate more revenue, or you can reduce costs by driving efficiencies between departments and between companies," Sciarabba says.
Typically, information and data about work at the tower can be siloed because various departments or companies are generally focused on their own priorities and desired outcomes, and may not have a process in place for easy collaboration. When this happens, work stalls, which affects profits. By removing barriers to communication that prompts action, gains in revenue can be realized and can make a big impact to the bottom line.
Alden's software platform, Alden One, uses business process automation to assist wireless infrastructure owners, attaching companies, and engineering service firms in everything from collecting data about assets, analyzing that data, coordinating activities, and facilitating associated financial transactions associated with those assets and activities.
Business process automation is key to eliminating inefficiencies at the tower for these reasons:
Designating steps to automate in your workflow process allows for greater control over the multiple internal departments and external entities who must coordinate by reducing the chance of miscommunications or time lapsing between steps.
Automating important processes within one system of record eliminates confusion, allowing for greater clarity and visibility into data that will drive smarter decisions.
The aim is to close the "white space," defined as the gaps in information sharing between workgroups or between departments or even companies in development. "The white space tends to inhibit the ability to act on that data," Sciarabba says.
Closing this white space represents the biggest opportunity for companies to make smarter, data-driven decisions that add up to efficiencies that increase ROI at the tower dramatically.
In a recent article, AGL Magazine's executive editor Don Bishop highlighted these and other insights that Sciarabba shared. To learn how Alden One can help you gain efficiencies through automation, click here to schedule a meeting.