---
One Touch Make Ready Tip Sheet: 5 Ways to Get FCC Compliant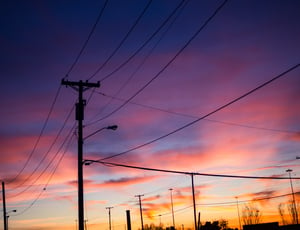 New OTMR guidelines range from shortened timetables to specific processes. The primary parties involved (asset owners, existing attachers, and new attachers) will likely experience changes in their everyday roles and responsibilities.
The biggest change is that new attachers will be allowed to handle the bulk of make-ready work. The Report and Order intends to reduce the previously long process by more than three months. This shortened timetable will contribute to significant progress in speeding broadband deployment.
With all the new changes, many joint use professionals are unsure of where to get started. We've compiled a tip sheet on how to get compliant with OTMR.
Tip #1: Get Compliant with New Timelines
Shortened timelines are one of the biggest changes joint use professionals will face when transitioning to OTMR processes. The new One Touch Make Ready policy replaces current timelines in two ways. First, it reduces deadlines for simple and complex make-ready work from 60 to 30 days. Second, it eliminates the optional 15-day extension for owners and attachers to complete communications space make-ready work.
If complex make-ready is not completed within the 30-day timeframe (from the date that the existing attacher sends notice to the new attacher), the new attacher can complete the work using a utility-approved contractor.
OTMR will keep the current safeguard that allows owners and attachers to stray from these timelines if they each have good and sufficient cause, safety is a concern, or service interruptions to the consumer will occur.
Tip #2: Update Points of Contact
Several new requirements involve a hefty amount of paperwork. Frankly, OTMR asks every party involved to notify their counterparts of each action taken for almost every part of the process.
For example, when a pole owner provides a notice to the existing attacher that make-ready work is active, then it must provide the new attacher with a copy of the notice, along with the contact information of existing attachers to which the notices were sent. The new attacher (rather than the asset owner) must then coordinate with existing attachers to guarantee make-ready completion on the FCC's required timelines.
Also, utilities must send all make-ready cost estimates per pole. The utility is required to disclose to the new attacher all line items, including projected materials, labor costs, third-party costs, and any other related costs. If the final cost is different than the estimated cost, a new invoice with all line items must be provided.
Coordination and reliability is vital to successfully following new guidelines. If utilities have updated points of contact for all parties, the process will run much smoother. Updated points of contact may include those from joint use departments, contractor crews, accounting departments, and engineering departments.
Tip #3: Get Familiar with Self-help Remedies
Working together in the joint use industry is beneficial to all parties. However, there are times when parties may get stuck waiting on their counterpart. Self-help remedies allow attachers to move forward, according to the guidelines.
For instance, if the new attacher is ready to deploy, but neither the utility or the existing attacher has completed their required work, new attachers can use a utility-approved contractor to perform make-ready work. They must provide no less than three business days in advance for the self-help surveys, and five business days of when the work will be performed. They must also provide an opportunity for the existing attacher and pole owner to be present for both the survey and make-ready work.
Within 15 days of the work being completed, the new attacher should provide notice to the utility and existing attacher that the work is finished. Notices must be detailed and thorough, including date, time, name of contractor, and any existing or caused damages.
Tip #4: Learn to Use Authorized Contractors
The authorized-contractor process speeds up deployment by allowing attachers to choose a contractor from a utility-selected list of approved contractors. Asset owners should develop a list of qualifications based on the OTMR guidelines and build a list of approved engineering and construction contractors who are qualified to design on their plant. To learn more about what "qualified contractors," read our article: Getting Started with Make Ready Work.
Tip #5: Get on our Joint Use Platform
Our last tip may be the most important. These processes and changes may seem like a tall order for professionals involved in joint use. To even know where to start is certainly a challenge, especially when dealing with all other daily tasks. Alden's joint use platform, Alden One®, guarantees FCC compliance for timelines, authorized-contractors, invoices, and field work. It is designed to manage and share data and automate joint use processes, guaranteeing owners and attachers become OTMR compliant.
Benefits of Storing Data in a Joint Use Platform - Instead of keeping categories of data in separate places, Alden One® houses all necessary joint use information in the same place. All joint use data, like utility pole data, GPS coordinates, points of contact, and joint use agreements, can be stored together for ease of access. Invoices and billing documents can be stored in the system as well, uniting internal joint use and accounting departments. Further, Alden One® houses a list of approved contractors for utilities to choose from when starting OTMR work. Asset owners can share approved contractor list with attachers, promoting the self-help remedies in OTMR.
Benefits of Using Automated Processes – The Alden One® OTMR workflow automates joint use processes with the simplest coordination and communication tool on the market. The OTMR workflow uses timers to guarantee FCC compliant deadlines, so companies never miss a part of the process. These timers keep companies in line with the OTMR-Based Regime by sending alerts when due dates are coming up. Every part of the OTMR process can be executed from the Alden One® platform. We believe that automating processes through a joint use platform is the most crucial component to a successful future with OTMR.
One of our favorite features in Alden One® are dashboards that allow authorized users to access crucial OTMR data across the enterprise, providing a high-level overview on where processes are in real-time. Having data in a dashboard helps to expedite the necessary cooperation and coordination for OTMR.


Alden One® Guarantees FCC Compliance
Working together is instrumental in making rapid deployment straightforward and trouble-free. Alden One® streamlines the processes involved, making them fast, efficient, and predictable for our users. Our team is hands-on with our clients and readily available to guide users to the next step.
Alden is here to help you and your partners get compliant with OTMR. If your company is ready to begin the One Touch Make Ready transition, reach out to one of our specialists.