---
How Power Utilities are Managing the Explosion of Small Cell Installations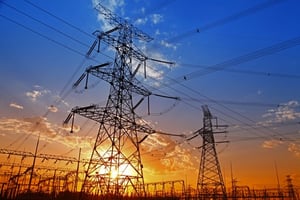 Small cell is bringing big changes to joint use departments of electric utilities, telecommunications and broadband providers. These companies are facing an exploding interest from wireless carriers to attach small cell equipment to their infrastructure.
In the past, joint use management primarily involved telephone and power companies, as well as municipalities. Often, it was difficult to know exactly how many attachments were on each pole, and whether the attachers (or renters, as some say) were actually paying for the space they occupied. Field asset inventories have notoriously been time consuming, expensive, and not as important as revenue-generating projects. This view of inspections usually puts them at the low end of the priority list.
Currently, asset owners are juggling the influx of small cell requests, and are not armed with sufficient or accurate data about existing attachments and remaining pole capacity.
An Explosion of Small Cells: How Many Attachments and How Soon?
According to a recent article in RCR Wireless, "By 2020, enterprises in North America are expected to deploy a total of
552,000 small cells,
which would represent 12.7% of global non-residential small cell deployments. Also, the Small Cell Forum forecast total deployments of small cells in North America to reach
849,000 by 2025,
or 10% of global deployments."
Small cell permit requests have already hit power companies nationwide. Over the last year and a half, joint use owners have been bombarded with small cell attachment requests, both from wireless carriers and a multitude of contractors.
One of the greatest challenges now - in addition to updating old asset records - is the fluctuating volume of small cell requests from one week to the next.
Alden asked a few asset owners across the country about the small cell phenomenon, and they explained what a roller coaster small cell has been so far. One week they are flooded with attachment requests, and the next week is a lull. Wireless carriers and their contractors are scoping out their attachment options by sending in future applications, and utility companies have no idea if a real application will ever come through. This creates challenges for joint use forecasting and staffing plans.
A Different Kind of Attachment: How Small Cell Equipment Differs from Traditional Attachments
Diane Costello, Alden's Product Manager/Client Services, explains that small cell attachments require much more engineering than regular attachments. While most traditional attachments are limited to cables (such as broadband), small cell attachments require several pieces of equipment:
An antenna

A power source

A disconnect unit

An energy meter housing
Also, small cell differs from traditional attachments by way of safety protocol. Small cell attachments are ideally placed at the top of the pole (above the power lines) to minimize radio interference, whereas traditional attachments have been required to be placed under the power space on a pole. Placement at the top of the pole can create safety concerns for workers who need to climb through the power space to attach or maintain small cell.
Current Best Practices
To date, there are no accepted standards for small cell attachments. It is expected that the Federal Communications Commission (FCC) will eventually establish small cell standards. In the meantime, wireless companies are petitioning states for legislation to facilitate and standardize the small cell deployment process. States and municipalities are motivated to bring next-generation technology to their state to provide economic job opportunities and fulfill resident citizens' demands for wireless data. So far, twenty state legislatures have enacted small cell legislation that streamlines regulations for the deployment of 5G.
Without a common set of industry standards and procedures for small cell installation, joint use companies are doing their best to manage these attachments. There are 5 main issues surrounding small cell and their deployment on existing joint use infrastructure:
Overlashing: Overlashing can be an obstacle for service providers that want to deploy strand-mounted small cell attachments (those that are installed on the wire between poles, rather than on the pole). Existing overlashing from fiber or cable means there may be no room on the lines for small cell.
Safety:

In the past, all attachments were required to be installed beneath the power space. There are concerns that if a small cell becomes damaged it may fall into the power space, creating safety hazards and potentially impacting service.

Pole Loading:

Loading is affected differently when equipment is installed on the middle of a pole versus at the top. Whether small cell attachments are placed on the pole or are strand-mounted, weight remains a concern.

Engineering Design: Engineering design for small cell is time consuming, often because existing processes move slowly. Training new staff can take quite a while, and new contractors must be trained on pole owners' processes.
Coordinating with Attachers and Contractors:

The largest wireless companies are using many different contractors to initiate and manage small cell attachments. This means that a power company may receive attachment requests from several contractors for a single wireless carrier. A single contractor may also work for competing carriers. There is currently no consistency across the companies that are requesting permitting attachments.
Electric power providers, telecommunications companies, and broadband providers have found that consolidating joint use data within one asset management system can streamline the attachment processes, especially for small cell. A single joint use platform consolidates the many processes of reviewing and responding to small cell attach requests. Automated workflows, easy communication, and advanced mapping features in a joint use platform will navigate the future of joint use.
Download our guide today to learn how to meet the challenges associated with small cell technology. For questions about our products or services, book a meeting here.