---
Why ID Unknown Assets?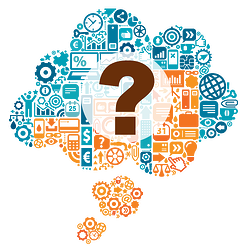 In January of 2013, telecom giant AT&T agreed to buy parts of the Alltel cellular network for $780M. In October of the same year, mobile provider T-Mobile USA's parent company, Deutsche Telekom AG, agreed to buy rival phone carrier MetroPCS, to merge with its T-Mobile business [1]. Level 3 Communications' purchase of TW Telecom for $5.7B was completed in 2014 [2].
As of the publishing of this blog, the FCC had recently set in motion its review of AT&T's proposed merger with DirecTV, setting deadlines for gathering public comment on September 16, 2014.[3]
The acquisition boom may have reignited in earnest in 1996 with the epic merger of AOL and Time Warner [4], but many major telecom mergers later, it would be an understatement to say that the splitting up, combining, buying out and shuffling about of the companies that provide our entertainment, cable, phone and internet service is red hot. What does that mean to the typical organization? Beyond the upheaval of acquisition--which is a topic for an entirely different blog--in the world of asset inventory management, knowing what assets are in your warehouse, what equipment is in your trucks and also what items are not a part of your business's collection helps transitions move more smoothly at the ground level.
It is a major issue: over the past several decades of increased merger activity, telecommunication asset inventories have indicated that a significant percentage of acquired assets are simply not found in the acquiring company's catalog. Some of the equipment may be obsolete or manufactured by a vendor the new company's system did not utilize previously, but a lot of those assets are simply unknown and unaccounted for. Regardless of the reason, the bottom line remains: when new owners came in, they started out with incomplete or inaccurate records of the assets they just purchased. Assets that can be leveraged, used, redeploy, sold and on the flip side, must be obtained or replaced. How do you fix these issues in the run-up to an impending merger--or perhaps more importantly, because it needs to be done to help health of your current business. (Read about how to avoid negative consequences here.)
Here are a few helpful tips for identifying unknown assets:
Catalog assets even if you aren't sure exactly what they are. Creating an entry of some sort for a piece of equipment is actually better than leaving it out entirely because it may be unclear what the asset is. In this case, place the item in the catalog based on its function and use any available information, including maker or serial number.

Figure out how much the asset is worth. Do your best to properly assign a value to each piece of equipment. Incorrect valuation affects taxes paid on assets and having no idea of valuation skews financial records.

Decide if you are keeping the assets. Once an asset that is not in inventory is discovered, your company must decide whether to keep the equipment, leave it in place, or to replace it with an approved alternative. Regardless, the asset item or its replacement needs to be cataloged as accurately as possible.

Know if you are using those assets, or saving them for a rainy day. Once an asset has been identified or adequately defined and valued, it should be designated as "in-service" or "spare." This designation affects your min/max or safety stock levels. See #5 for more on this.

Do the math on spare assets. After an asset has been identified and cataloged, the proper spare, min/max or safety stock levels must be calculated to ensure your company has enough integral assets in inventory to perform everyday business, as well as plan for emergencies. We have a few tips on calculating spare levels as well.
In industries where the only constant is change, tracking exactly what is in your inventory, even if the assets are unknown or difficult to identify, is vital to keeping a healthy business, and potentially, a healthy transition when a merger or acquisition comes your way.
[1] http://www.businessweek.com/ap/2013-07-12/merger-and-acquisitions-in-telecoms-at-a-glance
[2] http://money.cnn.com/2014/06/16/investing/mergers-and-acquisitons-boom/
[3] http://variety.com/2014/tv/news/fcc-sets-timeline-for-review-of-att-directv-merger-1201277835/
[4] http://en.wikipedia.org/wiki/Time_Warner