---
Using a Joint Use Platform (Part 3): Training for Users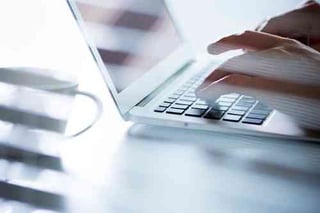 Create a community of trained users to maximize your system's value.
You buy a new mobile phone, unwrap the packaging, and hold your brand new device for the first time. There's a palpable excitement about the updated, fun, and modernized things it can do: fancier camera, more storage space, faster internet speeds. It even makes breakfast! Joking…for now. So, the first thing you do is put down the phone, and read the manual cover-to-cover. Right?!
No. Not really.
So how do most people figure out the best ways to use their new technology? They try it out. They notice what other people are doing; they search Google, or ask Siri when they get stuck.
The idea is the same when you invest in a new software system--for example, a centralized asset data system for joint use management. You may be excited (and maybe a bit apprehensive) to experience the system. You know a great system will make your work easier, faster, and more accurate. Perhaps you don't want to wait to schedule a live training session or to read a manual. You want to jump in and see what the system can do, but have access to a training resource that address questions if you get stuck—a Siri, if you will. This is where online training and help from professionals becomes a priority.


Who Needs Training?
In a word, everyone. Every organization is different, with varying job titles and roles. Rather than categorize training by user role, resources are more effective when they are organized by topic. This enables anyone who uses the centralized platform access the information they need for immediate support.


Get a Jumpstart
While it may not always be the fastest way, scheduling in-person training sessions (or webinars) to conduct live or recorded training sessions should be a priority. It is important to have a broad introduction to the system for new users. This type of "101" training should be available in a format that allows individual users to access it at their convenience. An introduction can be made available to new employees who join an organization, or new users that arise from job transfers, promotions, company mergers, or partnerships. Training materials should inform users of system functionality and how major menus are organized, among other basics.
Self-Service Online Training Resources
In addition to a broad introduction, additional training resources can be made available to address specific questions and functionality that arise as people begin using the centralized platform. A self-service format that offers online tutorials and prerecorded videos helps users grow in confidence and capabilities when working with a system.

Self-Service topics may address:
Searching and displaying of results
How to start and manage an activity (such as a permit application)
System Administration and role-based user access
Managing types of activities, such as:

Construction
Maintenance
Requesting the ability to share a resource
Permitting application for a group of assets
Plotting assets on a map
Built-in search functionality should help users easily find the specific training topic that addresses their need.
Train the Trainer
Identifying select people in a company to lead the way themselves on all aspects of the centralized platform is an efficient means to teach other users. These primary users can be tasked with reviewing all the available training resources, and then opening availability as an on-site resource for internal users as needed. Additionally, trainers can help train both internal and

external users, including

attachers

and other relevant partners.
Better Communities Through Better Infrastructure
As the number of trained users and the amount of data in the system increases over time, the values of a centralized platform inherently increase. The system creates an environment in which many people are all working together and learning from one another. The resulting joint use community becomes more efficient and effective together and individually.