---
Goodbye to Spreadsheets, Hello to the Future of Joint Use Management.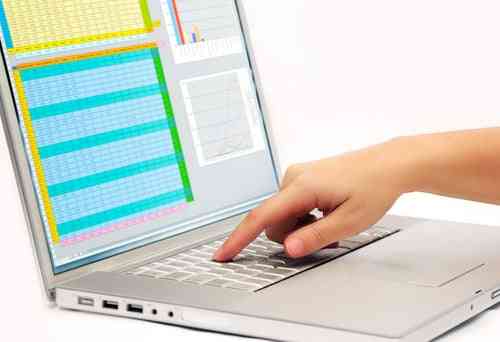 The common spreadsheet… for many, it seems the perfect solution for tracking utility pole assets. According to research conducted by Financial Director Magazine, 62% of businesses of responders are currently using spreadsheets as the primary means of managing fixed assets.[1] The number is even higher among utility pole owners.
There are reasons for this, of course. For some, it is simply the easiest and most cost-effective method of tracking assets if the utility's footprint is small. For others, the inability to upgrade rests on a lack of time and resources to dedicate to training, or possibly an aversion to technology or change. Whatever the reason, the spreadsheet legacy can be a dangerous one—especially as a utility pole owner's assets grow in number.
The question is, is your organization big enough to have outgrown the use of spreadsheets? Given the stakes, it is a question worth asking. To help, we have compiled a few sample questions designed to lead you in the right direction. Answer the following and make your decision wisely.
How many people need to access your records? One, or a crowd?

Are you finding that a multi-user system is required as your assets have grown in number, but Excel® and programs like it simply do not offer enough functionality?
Do you need to look back as well as ahead? How often do you find yourself wishing the maintenance history of your poles—last month or last year—was easily accessible?
Is your backup system backed up against a wall? How comfortable are you with multiple copies of your valuable files existing unsecured on hard drives and external storage devices, open to corruption and loss?
Are you taxing the limits of your spreadsheet program's row and column allowances? As your organization has grown, have you found it more and more difficult to wrangle the complex, massive and ever-growing data?
When something goes wrong, do you know immediately who to call? Does your spreadsheet developer offer pointed, easily accessible help to guide you through fixes that apply to the type and quantity of data you are managing? Do they understand your business, your industry and its needs?
How much time do you spend verifying the accuracy of your pole records? Would you rather be updated automatically and be certain of your data's accuracy?
Pole asset management can be a complex task, and relying on an outdated and ill-suited tool such as a spreadsheet can leave you vulnerable to time-consuming and costly mistakes.
If your answers to any of the above statements trouble you, it might be time to consider breaking up with your spreadsheet software. What's next? Something much better. A more suitable software tool designed to manage your outside plant assets with accurate tracking, depreciation, maintenance activity and attachment audit history all in one place. Software that makes your data easy to access, update and share. Joint use management software designed just for your industry. The investment is one worth considering before you find that the simple spreadsheet's weaknesses have become your greatest liability.
[1] http://www.realassetmgt.com/blog/spreadsheets-arent-a-complete-asset-management-tool.html