---
Pole Attachment Legislation Update from TVPPA Conference
Alden Systems recently attended and exhibited at the TVPPA Engineering & Operations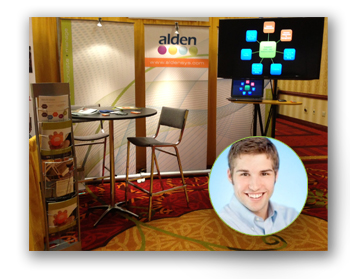 Conference in Murfreesboro, TN, August 6th–9th.
Alden Sales Representative Jacob Harrison had this to say:
"The conference was well attended by utilities in the TVA distribution area. This year's topics were varied, and included presentations such as Effective Distribution Automation: It doesn't have to be Complicated; Practical AMI for Today, From the Field; Electric System Operator – Developing a Plan; Safe Construction Practices, NERC Audit Lessons Learned, and an update on Pole Attachment Legislation.
Alden will definitely be attending next year's conference, which will be held August 6th–8th, 2014. I would also like to congratulate Eddie Jackson of Fayetteville Tennessee Public Utilities as the winner of our conference giveaway. Thanks to everyone who attended and stopped by Alden's booth. Hope to see you next year."