---
Local vs. State Control: Municipalities Join the Fight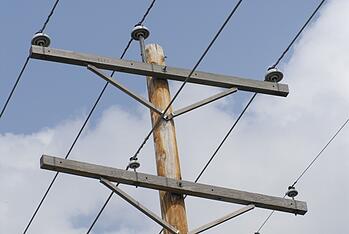 It is an issue that splits the nation, often straight down party lines: local versus state control. Now, you can count utility pole attachments among the things this polarizing matter affects.
In February of this year, the Missouri House of Representatives, spearheaded by state Representative Katherine Swan and co-sponsored by state Representative Donna Lichtenegger, introduced Missouri House Bill 1454, legislation that proposes that large cable providers be allowed to sidestep local planning and zoning laws when placing new towers or upgrading equipment. The bill also asks the state to step in and create a standard attachment fee for all municipalities. The cable companies' charge: "some" towns and cities manipulate the zoning process to hold up expansion progress and/or charge exorbitant rental fees on poles or large sums for right-of-way.
This is an idea that is growing. Similar bills are in play all over the U.S., with large companies like Comcast spearheading the push to strip local authorities of their pole attachment rate-setting ability and place the onus on state governments to decide what is "fair." Washington state has bill 2533 1 and Virginia has H-1186 2. Other bills all around the nation are in similar states of waiting, approval, or hearing, and still other states have proposed employing a neutral third party to resolve rate disputes, a system in use already in several places.3
Cities Look to Compromise
One such deal is on the table in Tennessee, where legislators have introduced a counter-measure bill supported by electric cooperatives and municipal utilities. This effort would at the least, preserve local owners' rights to negotiate agreements, helping local control remain intact. "We think this compromise is fair. Most important, it protects the electric ratepayers of Tennessee from a hidden subsidy of the cable industry," says David Callis, Executive Vice President and General Manager of Tennessee Electric Cooperative Association. "Our legislation continues the long tradition of local control and it offers a clearly defined dispute resolution process."4
How Can You Prepare?
Missouri and Tennessee's bills go to their respective houses soon, so the industry begins the waiting game. What will you do in the meantime? Having a clear, specific idea of who is attached to your utility poles, what rental fees they pay and when renewal is due, are great steps toward preparing for possible changes. Intuitive joint-use management software, coupled with a comprehensive audit of pole attachers and their contracts will help you prepare now for what could lie ahead.

1 http://apps.leg.wa.gov/documents/billdocs/2007-08/Pdf/Bill%20Reports/House/2533.HBR.pdf

2 http://leg1.state.va.us/cgi-bin/legp504.exe?121+ful+HB1186ER

3 http://heartland.org/policy-documents/research-commentary-pole-attachment-fees

4 http://www.tnelectric.org/2013/03/03/electric-utility-bill-protects-ratepayers/