---
Improvements Field Services Can Make to Beautify Utility Infrastructure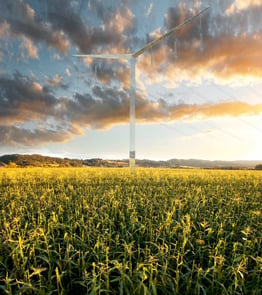 Utility poles have become ubiquitous along the streets and highways in the U.S. over the last century, and that will not change anytime soon. As the number of attachers continues to grow, utility poles have become taller and thicker to support the added equipmnt weight, and cables and wires continue to multiply.
These changes have had a noticeable visual impact on community aesthetics. In response, many cities and public utility commissions (PUCs) are placing greater demands on joint use asset owners to improve the aesthetics of existing infrastructure.
Low-Hanging Fruit: Cleaning Up Equipment
For asset owners facing pressure to beautify their infrastructure, the easiest opportunity to make an impact is likely cleaning up unused or excess equipment. Field services technicians can remove coils and cable or wires that have been cut dead and eliminate double poles. Checking off these items not only helps improve local aesthetics, but also supports ongoing plant maintenance.
Local Code Requirements Regarding Aesthetics
While specific code requirements vary from one community to the next, there are some common guidelines related to maintaining local aesthetics that asset owners and field services technicians and contractors should consider:
Right-of-way space for trees
Siting for less visual impact
Using environmentally appropriate colors
Replacing vegetation that is impacted

Prevention of redundant or "zombie" poles
The Controversial Question: To Bury or Not to Bury?
Many cities encourage utilities to bury infrastructure underground. However, the high cost often outweighs the benefits of improved aesthetics and increased reliability. In addition, buried plant is much more difficult and time-consuming for field services to repair and maintain. In some areas, burying plant is simply not possible due to the terrain and has nothing to do with cost. Regardless of these drawbacks, the push to bury continues as a hot-button issue nationwide.
Utility Infrastructure as Public Art
One of the most interesting and engaging methods of beautifying infrastructure is the relatively recent trend to install public art on utility equipment. If your community has not yet embraced this idea, it is worth exploring; the results are entertaining and memorable, while fostering a sense of community and cultural identity.
With the same mindset of bringing art to public infrastructure, a project in Denmark led the way in exploring the future of utility pole design. Architect Erik Bystrup was commissioned to design transmission masts that would help improve Danes' acceptance of 500 new poles installed to support a massive shift to renewable energies. The reflective steel design reflects light in a way that helps the structures blend into their surroundings, and their elegant lines were modeled after an eagle's wing.
An investment in architecturally designed utility poles is not likely here in the U.S. at the moment, but it could be! The mindset behind Denmark's approach to infrastructure and the momentum of the utility art box movement reflect a strengthening reaction to the growing visual presence of poles and cables within our cities and towns. While asset owners and field services professionals must prioritize safety, service, reliability and maintenance, aesthetic improvements will be an additional important consideration as the future of joint use continues to evolve.
Continue reading about how the joint use industry is changing and what to expect over the next decade by downloading our recent eBook, Joint Use in the 21st Century.