---
Gigabit Wireless: Are You Ready?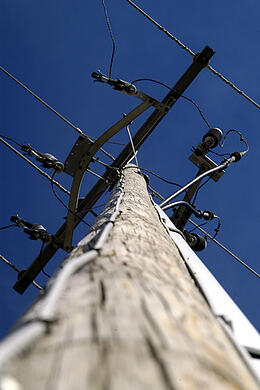 Everywhere you look, we are more and more connected. Our televisions stream high-definition content into our living rooms. Our gaming devices allow real-time play with competitors around the world. Our music comes from the cloud, not a stack of CDs or vinyl on a shelf. Even appliances have gotten into the act. According to an ABI Research study, the smart home appliance market, defined by "connected" washers, dryers, refrigerators and other home-help devices, will witness substantial growth over the next four years, reaching nearly $25 billion by 2018.[1]
There is no doubt about it: we are living in the age of high-speed information. No longer a perk delivered only at universities or tech-savvy office buildings, the typical American expects megabit—and now gigabit—download speeds pushed directly to their homes to feed their many connected devices. In response, Google, AT&T and others are currently developing and rolling out citywide gigabit networks. AT&T will begin with Austin, beginning its U-verse with GigaPowerTM service in mid 2014.[2] Tech giant Google's "Google Fiber" service was introduced in Kansas City, Missouri in 2011. The company announced Austin, Texas and Provo, Utah would be next in 2013, then asked residents of 34 other cities from Atlanta to Nashville, Phoenix to San Jose to help them "explore" the possibility of bringing service to their metro areas.[3]
This is exciting news for gamers, television junkies and well-connected refrigerators, and has a number of other implications for utility pole owners.
Space to attach
With so much public interest and so many cities potentially on the list for gigabit wireless, the attachments that make service possible will have to be placed somewhere. In many cases, that will be on poles already potentially filled by a myriad of other media and connectivity attachments. Questions to consider: Do you know exactly what attachers are on your poles? How many are really there and who they are? Do you have issues with bootlegs taking up space? Do you have a good sense of how much space is available, and where?
Capacity to process Permit to Attach and Transfer requests
The proposition of gigabit wireless is widespread connectivity within a small radius—a city or large town. This requires both a large number of attachment requests be reviewed and fulfilled, and a large amount of communication take place between pole owners and the attaching company. Questions to consider: Do you have the capacity to process and fulfill a large number of requests? How about organizing and keeping track of them? How efficient and effective are your communication methods with attaching companies? How about your ability to collect rent on poles?
Finding the Solution
To get ready for the impending gigabit takeover that could be coming to your town, we suggest getting your joint use management house in order. First, a comprehensive field audit with detailed data collection will discover and catalog the state of all poles and attachments, from pole health to space available to who is attached and who should not be. Secondly, utilizing an intuitive, cloud-based joint use database solution that stores pole details and allows management of billable items and contract language, all in one centralized location online, is invaluable to keeping abreast of attachment requests and increased volume. Finally, a joint use communication solution with the capacity to store important contacts and handle communication between pole owners and attachers is a huge boon to connectivity and owner-attaching company relations.
The future is coming. Be ready with a solution built just for your industry and the unique challenges it faces. Be ready with a joint use management solution that can handle our high-speed lives and the high volume they may bring to your business.
[1] http://finance.yahoo.com/news/wi-fi-play-dominant-role-145700682.html
[2] http://www.att.com/gen/press-room?pid=24841&cdvn=news&newsarticleid=37036&mapcode=
[3] https://fiber.google.com/cities/