---
A Few of our Favorite Things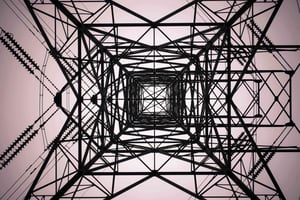 We are thankful for the people that make our communities better. The quiet heroes of our society linger in unexpected places but share the same goals–to keep our nation informed, connected, and powered. For this Thanksgiving week, we compiled a list of a few of our favorite things.
Going Above and Beyond
One of our favorite things about the industries we serve is the people who go beyond the call of duty to keep our communities safe. As we prepare to take time to give thanks, gather with family, and eat holiday meals, it's important to honor the heroes who keep our nation running. Utility linemen are typically on-call 7 days a week. These men and women serve our nation constantly, no matter the weather, cost, or holiday.
Similarly, security staff, and IT managers are also likely to be called upon during Thanksgiving, shielding our power grid and our networks from cyber attackers (who also do not take a day off).
Strong Connections
Another of our favorite things is the growing technology industry that connects our businesses to consumers. We appreciate the ease that high-speed internet offers to consumers and businesses alike. With growing internet connections, social media platforms and business management systems are giving us new ways to connect with one another.
88%
of companies in America use social media to connect to their current customers and their targeted audience. LinkedIn has around
450 million
user profiles. Facebook has around 214 million users, and around 71% of Americans use Instagram.
Programs that Serve All Americans
Many broadband companies and grassroots organizations are committed to closing the digital divide, like Comcast's
Internet Essentials
. This program has linked many rural Americans to high-speed internet service. Internet Essentials partners with school and nonprofits, and has connected 1.5 million families (over 6 million Americans).
In the same way, Microsoft is helping deploy broadband through the Rural Airband Initiative program. Their goal is to get 2 million people connected to the internet in rural areas by 2022.
Government-funded programs, like Lifeline Support, offer discounts on phone and internet service for low-income consumers.
Technology + Utilities = Healthy Lifestyles
Ever-growing technology supports internet and phone connections worldwide. This allows for more people working remotely, which creates opportunity for healthy work and life balance. The days of being tied to a desk are changing. Some businesses are beginning to give their employees the option to work from home, part-time or full-time.
Further, technology and utilities offer chances for distance learning. Taking classes online and studying remotely provides educational opportunities to those without transportation, people who work full time, those with families, and so on. The technology of distance learning uses web portals to interface students and teachers, so that they do not have to meet face-to-face. Educational resources are provided online, as an alternative to a library or a storefront.
While these are only a few of our favorite things, we are grateful for all programs and people who share common goals of making our communities better, safer, and happier.
Tags: