---
3 Rules for Surviving Competition for Pole and Conduit Owners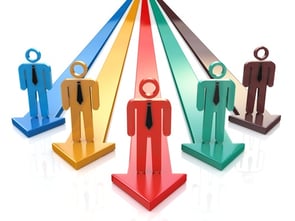 In the technology world, it seems that most large companies are busy becoming jacks-of-all-trades. Broadband and cable companies now offer "voice and communication" services (previously known as telephone in our past lives). The search result giant offers streaming media over gigabit fiber. The phone company offers cable television and internet. Today, just about every entity in the joint use arena is playing in someone else's long-held sandbox.
It has not always been this way. A phone company was a phone company (and often also a utility pole owner when parity existed). The Comcasts and Time Warners of the world brought us Lifetime TV. Google used to just be a search engine. The situation was simpler. But today, as service offerings overlap between entities, pole owners are increasingly forced to compete for customers with their attachers.
What does this mean for the world of joint use? That good field asset management is more important than ever, lest a pole owning company find their competitors in a position to offer their brand of service at a lower rate, if not simply because they have neglected to pay for space in conduit vaults or on utility poles.
In light of this, we have defined three principles to keep in mind to help owners deal with this shift in landscape:
Rule 1: Field assessment is your friend.
If you do not know conclusively who is on your poles or in your vaults, you are most certainly losing revenue as well as creating competitive advantage for companies that offer similar services to yours. It is simple economics: Why would another company not charge less for service if they did not foot the bill for erecting and maintaining the poles or constructing the conduit? The idea is for owners to recoup that cost by charging rent—from everyone attached.
Rule 2: Relationships are king.
At its core, joint use has always been about relationships—partnership in the use of resources and the sharing of space. But now more than ever, it makes sense to cultivate favorable associations with attachers – and that means not being the guy who takes months to approve requests to attach, forcing otherwise rule-abiding companies to "beg forgiveness" rather than ask permission. One way to think of this is to consider other companies as partners, working together to provide service—not solely as competition.
Rule 3: Good field asset management is vital.
Finally, the most basic of actions can work to a pole owner's advantage. Maintaining equipment well, removing double wood, and keeping up on service requests can all keep pole (and conduit) owners' businesses and service running efficiently and cost-effectively. Consider it the "apple a day" approach: creating a strong foundation of business health is perhaps the best defense against competition in the long run.